Stay Active And Out Of The Heat
Author: Shannon Miller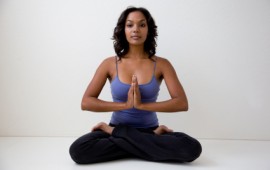 Stay out of the heat while staying in shape. Check out these fun ways to get fit with indoor activities.
–  The Edge Rock Gym – phone:  904-683-2512   Located at: 3563 Phillips Hwy Suite 702
Use a 'broom' saber :  http://saberwars.com/
http://www.highheelworkout.com/
Do it at home, grab a copy of "Footloose" or "Dirty Dancing" and start dancing
You can pick up an Indo board at your local surf shop.  They run around $100.  workouts on the website http://indoboard.com/fitness/
you can purchase workout jump ropes (punk ropes) and find DVD workouts at http://punkrope.com/home/
Laura Croft Tomb Raider- Street Fighter workout:
http://www.crunch.com/Classes/Fitness%20Class%20Descriptions.aspx?cat=Action%20Sports
You can get a street fighter workout DVD online for $20-30.
Offered at Extreme Dance Studio in Jacksonville http://www.xtremedancestudio.com/
Dance Fit:
Studio in Jacksonville offers a Class called DanceFit and another class for Christians called PraiseFit:   http://www.dancefitstudios.org/
Check with your local gym. This is a very popular class offered in many locations, including In Shape Ladies Fitness  http://www.inshapeladiesfitness.webs.com/ and Extreme Dance Studio http://www.xtremedancestudio.com/
Extreme Dance Studio http://www.xtremedancestudio.com/
and other exciting dance workouts.  Dance Trances has two locations. 1515 San Marco Blvd  and 214 Orange Street Neptune Beach, see http://dancetrance.info/
Spinning and other Cycling Workouts:
offered at  Omvelo Fitness  http://omvelo.com/
is offered at most gyms.
TIP:  Also check out Shannon Miller Fit Pregnancy DVD and Shannon Miller Body After Baby DVD. Stay out of the heat and in the comfort of your own home with Olympic Gold Medalist Shannon Miller as she takes you through prenatal and postnatal workouts.
If you have an idea or know of an interesting fitness activity please share it with us at Share@shannonmillerlifestyle.com or comment below.