Astaxanthin — World's Most Powerful Antioxidant
Author: admin
Nature's Strongest Antioxidant and More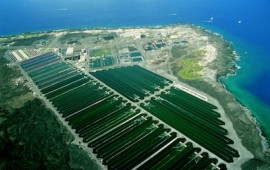 Previously, I wrote about my favorite multi-nutritional supplement and the Earth's most powerful superfood—Spirulina.
This time I wanted to introduce you to nature's strongest antioxidant — Astaxanthin.
Astaxanthin is an amazing natural, whole-food supplement that has made a profound, positive difference in my life and also in a clinical study I conducted for eye, skin, nervous system, and brain health.
You've probably heard that vitamin C and vitamin E are potent antioxidants, but did you know that the strongest antioxidant on Earth is Astaxanthin? Natural Astaxanthin is a red carotenoid and an exceptionally powerful antioxidant found in certain species of plants, animals, and microalgae. Astaxanthin is extracted from green microalgae called Haematococcus Pluvialis. Grown on the pristine Kona Coast of Hawaii, Haematococcus Pluvialis is the richest source of Astaxanthin and is the source of the natural Astaxanthin that I take every day. I am mentioning the word "Natural" before Astaxanthin because you don't want to take a synthetic Astaxanthin;  the only one that I recommend is a natural Astaxanthin that comes from Hawaii.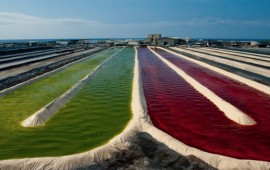 Hawaiian Natural Astaxanthin (I take one called BioAstin) is the ultimate nutrient for joint, tendon and muscle health; skin health; and eye and brain health. It has been documented in human clinical studies to show a wide range of benefits, including the extraordinary ability to act as a safe and natural way to manage inflammation. While sporadic inflammation can be a normal and healthy response to slight tissue damage, prolonged inflammation can have more debilitating consequences. Fortunately, Astaxanthin supports the body's normal inflammatory response.
Below you'll find out how to get a 25% discount through May 31st on this powerful BioAstin antioxidant for the entire family.
Due to its molecular structure, Astaxanthin is one of the few antioxidants with the ability to cross the blood brain and blood retinal barriers, bringing superior support and protection to the brain, eyes, and central nervous system. Through effectively scavenging for free radicals and by eliminating singlet oxygen formation, Astaxanthin provides concentrated antioxidant protection as it combats inflammation. Put simply, it is the ideal nutrient for our joints, skin, eyes, and brain.
Clinical Study on Astaxanthin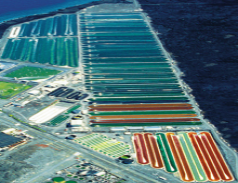 Recently I did a clinical study using the natural Astaxanthin called BioAstin, the world's best source of Astaxanthin, with over 100 men and women over 30 days. Across the board, everyone in my study found relief with joint pain, recovered more quickly from exercise, and had healthier skin — a more youthful appearance. In only one month, you will notice a healthier glow to your skin. People will start asking you what you've been doing to make your skin radiant such youthful vitality. I'm in the process of doing another clinical study looking more specifically at how Astaxanthin has a positive effect on eye health, inflammation, memory and mental focus, and joint and muscle pain.
Nutrex Hawaii, the global leader in microalgae production and technology, carefully monitors the vast ponds where the Haematococcus Pluvialis is cultivated. You can see photos of the ponds in this Blog. The strain of algae used to produce BioAstin, Natural Astaxanthin, was collected from the wild and has never been genetically modified. It is…
6,000 times stronger than Vitamin C
800 times stronger than COQ10
550 times stronger than green tea catechins
550 times stronger than Vitamin E
11 times stronger than beta-carotene
20 times stronger in free radical scavenging than synthetic Astaxanthin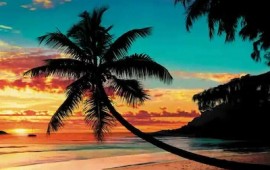 BioAstin Natural Astaxanthin is also all-natural, pesticide and herbicide free, non-GMO, gluten, lactose and preservative free. Nutrex Hawaii's manufacturing facility has been awarded a certificate for Good Manufacturing Practices by the Natural Products Association® and was the first microalgae facility to receive ISO Quality Management certification.
In my private practice, I recommend Astaxanthin to…
Support joint and tendon health
Support skin health during UV and sun exposure
Support eye health
Support anti-aging through cellular health
Support healthy immune function
Support cardiovascular health
Support the body in recovery from exercise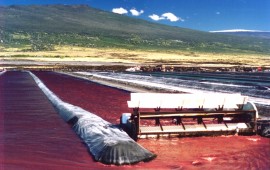 BioAstin Natural Astaxanthin is free of yeast, corn, what, gluten, and lactose. I take and recomend 12 MG daily.
The company in Hawaii that makes both the Hawaiian Spirulina Pacifica and the BioAstin Astaxanthin products is offering us a 25% discount through May 31st. I normally purchase their products at my local natural food store. However, I recently purchased a year's supply of both products so I can get a substantial discount over what I pay retail at the store. To get the 25% discount, you will need to use the code GREENHEALTH.
Here are the two Ways to Order BioAstin Natural Astaxanthin & Get a 25% Discount: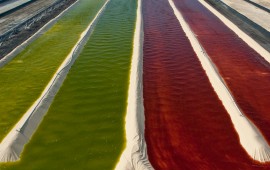 You can go online to the Nutrex Hawaii website or you can call them directly at: 800-453-1187 (US & Canada) or 808-329-4677 (Intl).
Remember to use the code GREENHEALTH so you can get 25% off through May 31st. I encourage you to start with a three-month supply of BioAstin. This is what I suggest to everyone in my private practice. You'll see a profound difference in how you look and how your body feels. You will experience fewer aches and pains and a greater sense of well-being.
Visit my susansmithjones.com website to receive FREE copies of my two new e-books Nature's Superb Superfoods and The Curative Kitchen. This offer expires June 30th. You can also get my popular holistic health seminar series entitled Renew Your Life at a 70% discount through June 30th when you visit my website. And be sure to look around when you visit my susansmithjones.com website, it's teeming with information on living a healthy, vibrant, and balanced life.
♥
To learn more about my new 3-book set — Walking on Air: Your 30-Day Inside and Out Rejuvenation Makeover (foreword by Alexandra Stoddard), The Joy Factor: 10 Sacred Practices for Radiant Health (foreword by Wayne Dyer) and my full color, natural-food cookbook with over 150 photographs Recipes for Health Bliss, (forewords by Neal Barnard, MD and Victoria Moran), please visit: SusanSmithJones.com.