Olympic Gold Medalist Shannon Miller on Lifetime Television to promote Childhood Obesity Awareness
Author: Shannon Miller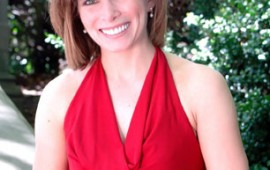 PRESS RELEASE
For more information, contact:
Katie Barnes
Marketing and Public Relations
Shannon Miller Lifestyle: Health and Fitness for Women
(877) 344-8502 (office) / (904) 599-2171 (mobile)
Katie@ShannonMillerLifestyle.com
Courtesy of The Balancing Act on Lifetime.
BOCA RATON, FL, Oct 12, 2010 – Seven-time Olympic Medalist Shannon Miller will be on Lifetime Television's Balancing Act October 25 from 7:00-8:00 AM to promote childhood obesity awareness through the efforts of Shannon Miller Lifestyle, Healthy Weight Commitment Foundation, and 'nPLAY.
Miller states, "All kids yearn for a sense of control over their lives. So kids naturally feel energized when they realize that they have personal control over their eating and exercise habits. I look to the Healthy Weight Commitment Foundation and 'nPLAY as a resource to teach children these basics of healthy living—calories in and calories out—and inspire them to live in this balanced way."
Shannon Miller Lifestyle is a Healthy Weight Commitment Foundation Partner (http://www.healthyweightcommit.org/supporters/partners/), and Miller is on the Board of Governors for 'nPLAY (http://nplayfoundation.org/index.php/athletes/gymnastics/), along with other athlete supporters such as Grant Hill, Jennie Finch, Evander Holyfield, Summer Sanders, and Johnny Weir.
ABOUT SHANNON MILLER
Shannon Miller is the only American to rank among the Top 10 All-Time Gymnasts and is the only female athlete to be inducted into the US Olympic Hall of Fame twice (Individual 2006 and Team 2008). Among her career highlights, Miller has won an astounding 59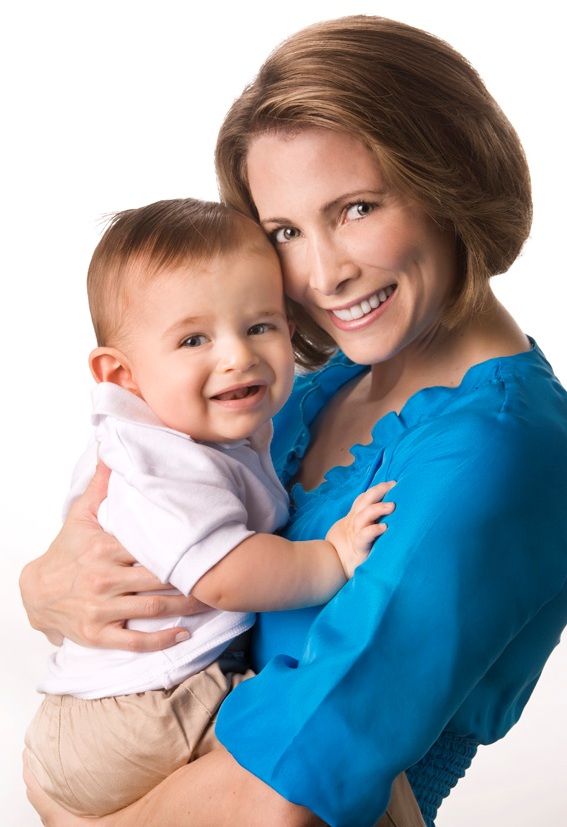 International and 49 National competition medals, over half of which are Gold. She is the only US gymnast to win two World All-Around Titles. Her tally of five medals (two Silver, three Bronze) at the 1992 Olympics in Barcelona, Spain was the most medals won by a US athlete. At the 1996 Games in Atlanta, GA, she led the "Magnificent Seven" to the US Women's first ever Team Gold and for the first time for any American gymnast, she captured Gold on the balance beam.
Miller is now President of Shannon Miller Lifestyle: Health and Fitness for Women, as well as an author, television personality, and host of Shannon Miller Lifestyle Radio presented by St. Vincent's HealthCare. She holds a BBA in marketing and entrepreneurship from the University of Houston and her law degree from Boston College. She founded the Shannon Miller Foundation dedicated to fighting childhood obesity and is Co-Chair of the Florida Governor's Council on Physical Fitness.
Miller continues to travel the country as a highly sought after motivational speaker and advocate for the health and wellness of women and children. Shannon and her husband welcomed their first child John "Rocco" on October 28th, 2009.
ABOUT SHANNON MILLER LIFESTYLE
The mission of Shannon Miller Lifestyle is to inform, educate, and inspire women to lead a healthy and balanced lifestyle. Through books, DVDs, motivational speaking, a weekly call-in radio show, and website https://www.shannonmiller.com, Shannon focuses on opening the lines of communication and reminding women that it is okay to ask questions, demand answers, support each other and have fun along the way. Shannon Miller Lifestyle is targeted to women with a focus on pregnancy and motherhood.
ABOUT HEALTHY WEIGHT COMMITMENT FOUNDATION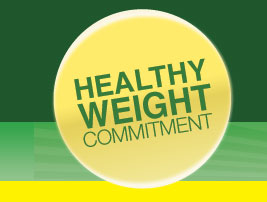 The Healthy Weight Commitment Foundation is a first-of-its kind coalition that brings together over 120 retailers, food and beverage manufacturers, sporting goods and insurance companies, restaurants, a professional sports association, trade associations, NGOs (Non-Governmental Organizations), and the U.S. Army. The Foundation focuses on activities in the schools, the workplace and the marketplace to promote healthy weight among Americans by balancing the energy they consume with the energy they expend through physical activity.
ABOUT 'nPLAY FOUNDATION

'nPLAY is a peer-to-peer movement in which one athlete asks another to help, building membership and momentum. The organization's initial focus is to help schools meet the criteria of the Healthier US Schools Challenge. 'nPLAY and the USDA-Food Nutrition Services are in the process of developing a partnership that will focus on increasing the time dedicated to physical activity/education in targeted schools.
ABOUT THE BALANCING ACT ON LIFETIME TELEVISION

The Balancing Act TV show airs on Lifetime Television at 7:00am (ET/PT) – and is America's premier morning show that's about women, for women, and trusted by women. Celebrating life and all there is to accomplish, The Balancing Act inspires and empowers with entertaining and educational segments, placing women in the best position to achieve success in every area of their lives. For information or to view a show, visit http://www.TheBalancingAct.com.
SHANNON MILLER LIFESTYLE PRODUCTS
Shannon Miller Lifestyle products currently available at https://www.shannonmiller.com/store and
http://www.amazon.com (keyword: Shannon Miller Lifestyle):
• Shannon Miller Abs To-Go
• Shannon Miller Yoga To-Go
• Shannon Miller Stretching To-Go
• Shannon Miller Food Journal & Exercise Log
• Shannon Miller Runner's Journal
• Shannon Miller Healthy & Balanced Pregnancy Cookbook
• Shannon Miller Fit Pregnancy DVD
• Shannon Miller Body After Baby DVD