Road To London 2012!
Author: Shannon Miller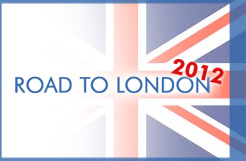 While I'm no longer training for the Olympic Games, I feel as if I should be!
I've recently begun the whirl-wind schedule following my own road to London 2012!  The athletes are gearing up, working hard, hoping to fulfill their life long dreams. As as Olympian (as the US Olympic Committee reminds us, you are never a "former" but always an Olympian) I continue to remain involved helping promote events, bring awareness to the journey of our athletes, help others understand the changes in the sport and certainly bring excitement to the Summer Olympic Games!
I will be wearing several hats for much of this year and I plan to blog and add entries every step of the way. I'll take you along to these great events and show you how you can stay involved! So get ready, get excited the journey to London has begun!
Shannon