September Is Healthy Aging Month
Author: Shannon Miller Lifestyle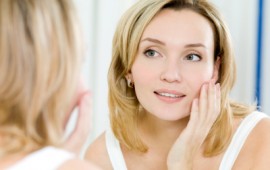 This month we celebrate living healthy as we age, by sharing some good information that we have found helpful.
Healthy Aging is a network dedicated to helping people age healthfully. With a magazine, resources, and online articles, there is some great information here to keep you moving as your age. Who says it's too late to start something new? There is advice on starting new activities into our retirement years.
Do you know what your Real Age is? Go to Dr. Oz's Real Age page and take the quiz. Your real age is not the same as your biological age. They say you are really as old as you feel, and this little quiz helps put a number on that for your reference. The good news? We can't back up our biological number, but we can back up our Real Age. With lifestyle choices, we can actually feel younger.
As previously reported, the health of your brain is a large determinant of how well a person ages. Brainsavers, by Dr. Paul E. Benheim, is a program for the whole person. With nutrition, physical exercise, and brain exercise, you can reverse aging on the mind, keeping the mind sharp as we get into our later years.
What would you like to be doing in your later years?
Hiking?
Traveling?
Would you like to write a book?
Would you like to build something?
Do you want to take up a new fine art?
Is all of this possible? Absolutely. Find your inspiration at HealthyAging.net and start working toward something new for you.
We found a great inspirational board at Sharp.com, with professional information provided by San Diego area doctors. Their website provides videos and podcasts, all about keeping a healthy posture, what to know about medications, and ideas about brain health.
An Australian site called Your Life Choices gives the following hobby ideas for seniors:
Collect something (stamps, collectibles, etc) and then visit with others of the same interest.
Display your memories through scrapbooking or decorating.
Collect and build Model railways.
Motorcycle across the country (a great resource is this book series by Christy Karras). Wahoo!
Play chess.
Find a video game system that challenges your mind.
Go fishing.
Be a bellringer…only in Australia….
Go boating.
 Start taking pictures.
The possible activities for seniors are endless. What the research tells us is this: keep your body and mind active for a healthier retirement.
One more important tip – As you reach retirement, do you have your finances in line to do what you love? If you don't know, talk with your financial advisor.  If you don't already have a financial advisor, find a financial advisor who can can help you determine a realistic number that will get you the retirement lifestyle that you want. Saving and investing long-term is best, but even if you start late, you can still build some revenue to help finance your retirement.