Shannon Miller Lifestyle Goes Live!
Author: Shannon Miller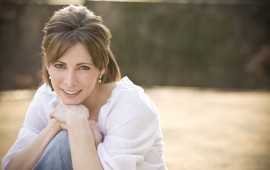 PRESS RELEASE
For more information or to interview Shannon Miller, contact:
Katie Barnes (877) 344-8502
[email protected]
OLYMPIC GOLD MEDALIST SHANNON MILLER LAUNCHES NEW COMPANY SHANNON MILLER LIFESTYLE: HEALTH AND FITNESS FOR WOMEN
JACKSONVILLE, FL, July 22, 2010 – America's most decorated gymnast, Shannon Miller, launches her company Shannon Miller Lifestyle: Health and Fitness for Women.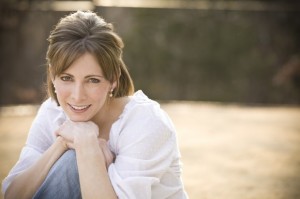 As a passionate spokesperson for women's health issues and a new Mother, Shannon saw a need for more relevant and convenient healthy lifestyle information for women. Miller has filled this void with a website (www.shannonmillerlifestyle.com) and weekly radio show that are rich with content, as well as various related products that are designed for every woman.
Regardless of their profession, all women struggle to find time for themselves. They are always on the go, and often serve as the primary caregiver to their family and friends. Shannon's website provides professional and interactive user content in critical areas such as Health & Nutrition, Fitness, Pregnancy and Motherhood. Miller recently launched products such as her "To-Go" series of books on Yoga, Abs and Stretching, a Healthy & Balanced Pregnancy Cookbook, pre and post-natal work out DVD's and Journals on Fitness and Running, to provide women with convenient tools to maintain a healthy lifestyle. You can also purchase Shannon's products on Amazon.com, keyword: Shannon Miller Lifestyle.
On her weekly call in radio show, Shannon Miller Lifestyle presented by St. Vincent's HealthCare on WOKV- Jacksonville (Sundays from 9-10am EST), she creates dialogue with subject experts to inform and entertain.
In regard to her company's vision Shannon states, "My goal is to empower women with the knowledge and education they need to make informed decisions on health and fitness for themselves and for their family."
Shannon Miller is the only American to rank among the Top 10 All-time gymnasts and is the only female athlete to be inducted into the US Olympic Hall of Fame twice (Individual 2006 and Team 2008). Among her career highlights, she has won an astounding 59 International and 49 National competition medals, over half of which are gold.  She is the only US gymnast to win two World All-Around titles.  Her tally of five medals (two silver, three bronze) at the 1992 Olympics in Barcelona, Spain was the most medals won by a US athlete. At the '96 Games in Atlanta, GA, she led the "Magnificent Seven" to the US Women's first ever Team Gold and for the first time for any American gymnast, she captured gold on the balance beam.
She holds a BBA in marketing and entrepreneurship from the University of Houston and her law degree from Boston College. She is now an author, television personality and radio host. She founded the Shannon Miller Foundation dedicated to fighting childhood obesity and is Co-Chair of the Florida Governor's Council on Physical Fitness.
Shannon continues to travel the country as a highly sought after motivational speaker and advocate for the health and wellness of women and children. Shannon and her husband welcomed their first child John "Rocco" on October 28th, 2009.