Basq: From the Corporate World to Mompreneurs
Author: Shannon Miller Lifestyle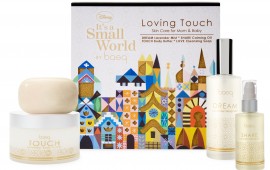 Business women, moms, and product junkies!
Before creating basq, Lauren worked in skin care as a new products specialist with a focus on global ingredient research and skin care trends.  She is married with two children.   She and her family love sports, traveling spending time with friends and family and cooking.  Kelli had a long career in financial services, from product development and marketing to overall management.  Kelli lives in Manhattan with her husband and three kids and they lead a very active lifestyle of sports and travel.
They met through work in a consulting business doing market research and trend analysis across industries.
Why and when did you form your company?
Having a partner who shares your entrepreneurial spirit, vision and work ethic was a major factor for both of us and helped answer "when."  After working together closely, we realized we would make an excellent business team and having the right fit is critical.  The idea for basq came from our own experiences during pregnancy combined with a desire to run a business that's all about women run by women.  We knew from our larger mom circles there was a real need for gorgeous skin care products that deliver results for the needs of pregnancy safely without compromising on beauty. At the time, there was little in the market that dealt with all the issues of pregnancy and some of what was out there had ingredients best avoided.  After a lot of research with women, Ob/Gyns and Midwives, we launched in 2005.
What's the first thing you did when you realized you were serious about launching?
We first spoke to hundreds of women literally from the playground to the friend circles to hear their wants and needs.  We launched a full scale market research campaign from surveys to focus groups.  At the same time, we were lucky enough to be picked by a highly regarded manufacturer in their entrepreneur program.  Working with the best in the business, they helped us create the skin care products.  Our lead chemist had worked on everything from the top baby and pharmaceutical brands to the best in high end beauty.  With great products ready to show, we went to the national meetings of Obstetricians/Gynecologists and then Midwives and got their feedback and approvals for the line.  It was a full scale effort that used the best practices in the industry for a market that the big companies often forget because they see her as short term clients.
What makes your product different?
We start with the simple yet critical principle that every one of our skin care products has to deliver change from deep within skin – we stop damage where it starts.  The idea is simple yet effective, feed the skin what it needs to build Collagen and Elastin so it is stronger for the big stretch and bounce back after.  Every basq product absorbs quickly because the skin needs to break it down to make it useful – anything that feels greasy or sits on top isn't helping.  Once we've conquered how deliver results we Demand Beauty!  The textures are decadent and the aromas leave you wanting more not less!  We understand that some time you need a scent that's a pick-me-up and sometimes it's all a cool down – the line is built for the many moods of pregnancy.  Finally, we take safety seriously so she can relax and enjoy – Everything is clinically tested for zero allergy and sensitivity and every product is FREE of Phthalates, Parabens, Sodium Laureth Sulfates and Animal Testing.
What was your worst moment in trying to get your company up and running? What was your best?
The worst moment was when we realized there is no safety rule book for pregnancy products.  It's a pretty open field and it's up to the company to care! There are products out there that use ingredients that are better off being avoided during pregnancy. It takes a lot of time and effort to get things right, and still create products that deliver a beautiful usage experience too. This also turned out to be our best moment because it shaped our company – we wanted to make products that we could use and pass along to all our loved ones- that sets the bar!  We worked with the best to create basq: Skin Scientists, Doctors, Midwives, Aromatherapy/Essentials Oils experts as well as Independent Clinical Labs.  We have found that our drive for excellence is what sets the brand apart – real benefits and results, gorgeous textures and aromas and uncompromising safety efforts.
What's something you can recommend other potential mompreneurs do before launching their brand?
Talk to your market first and listen with open ears – forget what you think and make sure you ask the question in an open way so you get real answers.  You need to make sure you have an idea that people really want first.  Once you've found the opportunity it becomes a step process to build it.
How did you get someone like Disney to notice your product? What did that feel like?
We were absolutely thrilled.  Like all the basq stories, the lead came from a fan of the line.  A Disney executive was at a dinner party and basq was brought up by someone who used it when she was pregnant.  She was raving about the products and it just happened that they were looking for a high quality partner in the maternity / baby category.  Once the consumer products group did their research and experienced the brand they wanted to partner.  We share a lot of the same core values – high quality products you can trust that bring good results and fantastic experience.
Fun Question! If you could trade places with any person in the world for one day, who would it be and why?
Lauren – I would trade with Oprah because of all the fascinating people she meets and business she built – but better yet my husband!
Kelli – Probably Cleopatra – she had an amazing life in incredibly complex times.
ABOUT BASQ:
Basq is a luxury skin care that delivers on the promise of Real Results with Real Beauty. Founded in New York, NY by Kelli Kenny and Lauren Parisier, these two long time friends and mothers created this brand with a labor of love – skincare for the expecting and new moms. Basq presents gentle, effective skincare that splurge on beauty and deliver on results, appealing to those in all life stages. From pregnancy to weight loss, delicate skin to mature skin and all the combinations in between, basq offers beautiful solutions that work. The upscale line offers a vast array of products for the body and face featuring rich textures, gorgeous scents and beautiful packaging. For every creation, basq starts with the premise that change begins deep within. Each product features a combination of nutrient rich essential oils and plant extracts that accelerate the building blocks that strengthen, rebuild and replenish within the skin. The products are rigorously tested for allergy and sensitivity and the entire line is paraben, phthalate and animal testing free.
The company's steady growth over the last 6 years has lead to recognition and countless awards by iparenting Media, Pregnancy & Newborn Magazine's Reader's Choice Award, World's Best Skin Care by Frommer's Shopping Guide, PTPA Media Award recipient, Shecky's "Beauty At Its Best" recipient, Family Review Center Seal of Approval, among others. In 2011, basq was honored to be invited by Disney to collaborate on a mom and baby skin care collection as part of their "It's a Small World" collection (http://basqdisney.com/) and most recently created an exclusive line for Disney- Disney Baby Maternity by basq.
Visit the basq website: http://www.basqnyc.com
Basq on Facebook: http://www.facebook.com/basqSkinCare
Basq on Twitter: twitter: @basqSkinCare
Basq on Pinterest: Basq Skin Care on Pinterest