Mompreneur profile: Lori Holliday, 2 Red Hens Founder and Designer
Author: Shannon Miller Lifestyle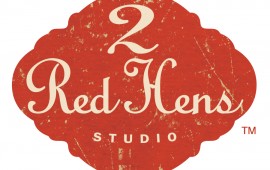 Meet Lori Holliday, Founder, Idea Girl, and 'Mama Hen" at 2 Red Hens Studio.
Lori was not always a designer, in fact she used to be an engineer.
But in 2004 she bought a sewing machine and decided to learn how to use it. Since then she hasn't looked back. Lori has had designs in stores like Macy's, Bloomingdale's, Neiman Marcus, and Fred Segal.  Today, 2 Red Hens offers beautiful things for Baby and Mom. "Having  kids  has  been my biggest test lab. Besides making things pretty, I try to develop product that helps make life a teeny bit easier, so Mom can focus on more important things – like spending time with Baby."
A cancer survivor, Lori has spent the majority of her adult  life  hearing  the  word  "no"  – and politely refusing to listen. First diagnosed with Cervical Cancer at the age of 20, she was told by countless doctors that she would never have children. Eleven years later, Lori and her husband welcomed son into their family. Five years after that, a daughter made them whole. And while Lori says she wouldn't  trade  it  for  the  world,  the  ride  has  not  been smooth. Lori has fought recurrence after recurrence of cancer – and won every time.
Shannon Miller Lifestyle: How and when did you form your company?
Lori Holliday: 2 Red Hens was formed in 2011.  I was former engineer with a PhD in physics and did not always know I'd be a designer.  But, I did know I loved to create and find new uses for everyday objects.  I took a break from my job as an engineer, bought a sewing machine to make a diaper bag and discovered my new calling for design.
SML: What Makes Your Products or Services Different than Anyone Else's?
LH: Our products, things for baby and mom, are not only beautiful, they are functional too.  In designing items I always try and add that extra element of innovation to help solve every day problems for moms.
Some example of this are:
Our Toy Nanny, which is not just a blanket but a clever toy carrier: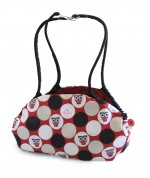 Our diaper bags which have amazing organizers and extra-long changing pads: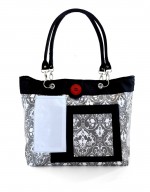 Our snack bags which feature a unique 3-sided zipper design for easy washing: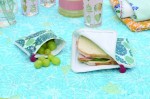 SML: What Was the Biggest Challenge or Setback You Had When Forming It Whether It Be Time-Wise, Financially, or Emotionally?
LH: As a cervical cancer survivor my biggest challenge has been balancing my personal and work life with health issues. I am so passionate about my work and so love what I do that I find it difficult to "turn it off" at times.
SML: What's the One Piece of Advice You Wished You Had When You Got the Idea to Start Your Own Business?
LH: The biggest piece of advice I wish I had was to pace myself, be patient and understand that things do not happen overnight. If you keep believing in yourself good things will happen.
SML: What has Your Best Memory or Happiest Moment Been Since You Started Your Business Venture?

LH: My happiest memory/moment was receiving a note from a mom telling me how much she loved my product. I've kept that note to this day and it gives me great inspiration as I continue to grow and expand the 2 Red Hens collection.
SML: What's the one trick you have for getting your kids to do something you want them to do when they don't want to do it?
LH: Bribery…it really works!
About Lori:
Lori and her husband, Mark, make their home on almost two acres of bliss in a picture-perfect farmhouse outside of Denver. There is plenty of grass to roll in, and a huge garden to weed in the summertime, and plenty of room to beautifully display Lori's collections and clutter. Lori works from her studio in the 2nd floor of a barn Mark built for her on their property, so she is always close to home – and her two wonderful kids – Luke, 9, and Harper, 3.
Together Lori and her family have learned to enjoy every moment of this gift they call their life. And it has only just begun.
For more of 2 Red Hens things for baby and mom, Visit: www.2redhens.com/
Or find 2 Red Hens on: