Exercise in Pregnancy
Author: Shannon Miller Lifestyle
Author: Shanan M. Loe, MD, F.A.C.O.G., St. Vincent's OB/GYN
For most women, exercise is recommended in pregnancy.
Exercise during pregnancy has many benefits including reducing aches and pains, reducing risk of gestational diabetes, improving energy level and mood, promoting strength and endurance, and improving sleep quality.
Aim to exercise at least 30 minutes most days.  Good exercises in pregnancy include walking, swimming, pregnancy yoga, or low impact aerobics.  Women who were runners prior to pregnancy can usually safely continue running during pregnancy, although some modification in routine may be needed.
Exercises with high risk of fall or impact should be avoided during pregnancy (gymnastics, water or snow skiing, horseback riding, contact sports) .
Stay well hydrated during exercise.  Avoid exercising in very hot, humid weather, and drink lots of fluids during exercise.
Stop exercising and call your health care provider IF you have vaginal bleeding, feel dizzy or faint, have shortness of breath or chest pain, or have contractions.
It is always wise to talk to your healthcare provider about exercise during pregnancy, particularly is you have any pre-existing medical problems or if you have any pregnancy complications.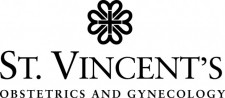 Disclaimer: The information provided herein should not be used during any medical emergency or for the diagnosis or treatment of any medical condition. A licensed medical professional should be consulted for diagnosis and treatment of any and all medical conditions.