Mistakes New Parents Make
Author: Shannon Miller Lifestyle
Author:
Shanan M. Loe, MD, F.A.C.O.G., St. Vincent's OB/GYN

No new parent has everything figured out from day one!
As scary as that sounds, don't let that discourage you! Bringing a new baby home is a learning experience for parents and baby alike. You are getting to know one another and sometimes things can seem overwhelming. The most important thing you can do is be prepared for the unexpected!
You may not be able to prepare for everything, but here are a few precautions you can take:
Take infant safety and CPR class before your baby is born.
Purchase your car seat and have installation checked by a professional.
Keep baby basics on hand so you aren't stuck making a run to Walgreens at 3 AM. A baby thermometer, children's Tylenol, and gas medicine(like gripe water) are a few great things to always keep handy.
Listen to advice from well-meaning friends and family, but remember that your baby is unique.  What works for some babies may not necessarily work for yours.  You will figure out what works for you and your baby as you spend time together.
Trust your instincts.  If you have concerns about your baby's health or development, contact your healthcare provider.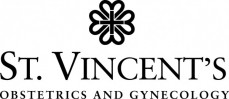 Disclaimer: The information provided herein should not be used during any medical emergency or for the diagnosis or treatment of any medical condition. A licensed medical professional should be consulted for diagnosis and treatment of any and all medical conditions.