What to Pack in Your Hospital Bag
Author: Shannon Miller Lifestyle
You know you will need a hospital bag when the time comes, but what should you bring, and what should you leave at home?
The ABSOLUTE Essentials:
ID cards: driver's license, insurance card
Hospital Paperwork: Some hospitals will have you fill this out if you tour the hospital to pre-register
A copy of your Birth Plan, if you have one
A camera and extra batteries or charger
Cell phone
Essentials for Mom for the Hospital Bag:
A robe
Nursing friendly pajamas
Clothes to go home in
Nursing bra
Undergarments
Nursing pads and nipple cream
Face wash
Deodorant
Hairbrush
Headband or Hair Ties
Toothpaste
Toothbrush
Floss
Other grooming products
Be sure that all clothes for mom are loose and comfortable. You will most likely not be right back to pre-pregnancy size immediately after delivery. Clothes that fit you at about 6 months pregnant will most likely be good.
Essentials for Baby for your Hospital Bag:
A coming home from the hospital outfit
A properly INSTALLED Car Seat: You will not be able to leave the hospital without one
Most hospitals will supply everything else that baby needs. Most cities have places approved to ensure you have properly installed your car seat. Seatcheck.org can help you find one near you.
Don't forget things for Dad and other children in Your Hospital Bag!
To make all family members feel a part of the baby's birth, consider packing a few items for dad and the baby's siblings. Bring pajamas, clothes, toiletries, a blanket and a sweatshirt for dad, which will make his time at the hospital more comfortable. Snacks for dad are also great just in case you have a long labor. Fathers might also appreciate a thoughtful new dad gift.
If you have other children, pack things to keep them happy and entertained while they are at the hospital. Toys, games, and coloring books are great options. Snacks, like Cheerios, animal crackers, and dried fruits, are helpful to pack. As the family welcomes the new little addition, sibling gifts can help make older kids feel remembered and important as well.
Other helpful things you may want to bring to the Hospital:
A nursing pillow like a boppy can be extremely helpful, especially if you have a C-section as nursing can be more difficult
Extra pillows to make you more comfortable
Cute blankets or hats/bows for newborn photos: Many hospitals now have professional photographers that come into your room and take newborn photos you can order
A bag of candy, or baked goods for your nurses as a "thank you"
Don't bother bringing these things to the Hospital:
Valuables: Leave jewelry and cash at home
Diapers: The hospital will supply diapers for your baby while you are there and maybe even send some home with you
Breast Pump: The hospital will supply one if you need it
When should I pack My Hospital Bag?
Have the bag packed by week 36.
Remember that stuff is going to sit there a while, which is why you will want to choose things that you won't necessarily need right away, or that you have duplicates of.
Also remember to keep snacks in an airtight container, and make sure it is something that will not immediately spoil.

Make sure to ask your hospital if you are not sure about something to bring!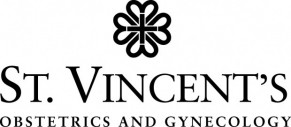 Special thanks to Dr. Priya S. Thirumlai, M.D. F.A.C.O.G. from St. Vincent's OB-GYN for answering our questions in this article.
Disclaimer: The information provided herein should not be used during any medical emergency or for the diagnosis or treatment of any medical condition. A licensed medical professional should be consulted for diagnosis and treatment of any and all medical conditions