Active Against Cancer: A Guide to Improving your Cancer Recovery with Exercise
Author: Shannon Miller Lifestyle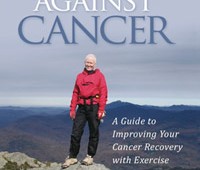 Nancy S. Brennan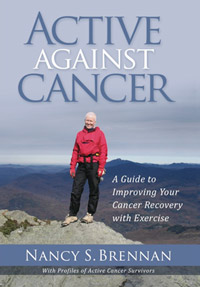 Nancy Brennan takes you on a journey as she becomes your guide to becoming you again after or during cancer.
While going through cancer, many women have questions about how much or IF they should exercise…men included!
People forget their bodies have changed if they were super athletes before and may want to push themselves. Others may think chemo or radiation means they have a "free card" to not do anything at all.  Do you go outside to exercise or not at all? Is there some middle balance? Nancy gives you an answer with her book!
Like Shannon encourages, Nancy says if anything at all, you have to move around. Try as best as you can to avoid "inactivity."
Why we Like Active Against Cancer:
There's easy exercise plans for beginners and athletes affected by cancer
It reenforces Shannon's message:

Exercising during cancer can help you more than you think!

It gives you motivation and empowerment reading the features of different cancer survivors who've had different cancers. They give you tips and tricks as to what you can do to help yourself.
This book allows you to see that you mind and body can work together to bring you strength.
We think all cancer patients and survivors should have this book to share it's knowledge to all. Many thanks to Nancy for sharing this book with us here at SML!