Acupuncture During Chemotherapy
Author: Shannon Miller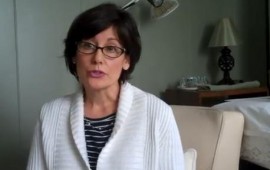 According to the American Academy of Medical Acupuncture, acupuncture is a method of encouraging the body to promote natural healing and to improve functioning.
This is done by inserting needles and applying heat or electrical stimulation at very precise acupuncture points.
Acupuncture originates from China and has been practiced there for thousands of years. It is painless, relaxing and effective for treating nausea, particularly in chemotherapy patients.
Studies have found that cancer patients receiving acupuncture for chemotherapy had significant improvements in their side effects including general nausea, pain, fatigue and motivation.
If you're considering the use of alternative medicine in treatment of chemotherapy side effects, it's extremely important to consult your personal health-care provider prior to any treatment. The National Cancer Institute urges people undergoing chemotherapy to talk with their doctors about how to best manage their side effects.