Ovarian Cancer Awareness Month: Olympic Gymnast Shannon Miller on Her Journey With Ovarian Cancer
Author: Forum Admin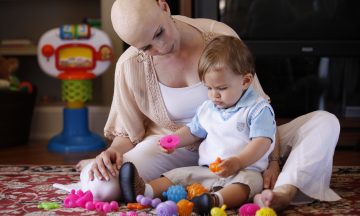 By Alisa Williams
https://getmegiddy.com/hope-for-the-future/shannon-miller
In this exclusive Q&A, the gold medalist discusses the importance of community.
The world sat riveted during the 1996 Olympic Games as Shannon Miller and her teammates, nicknamed "the Magnificent Seven," made history by winning the first-ever Olympic gold medal for the U.S. women's gymnastics team. During those games, Miller also won gold on the balance beam, Team USA's first individual women's gymnastics Olympic gold since 1984.
She earned seven Olympic medals during her career and is tied with Simone Biles as the most decorated U.S. female gymnast in Olympics history.
But Miller's toughest challenge was still to come.
In 2011, she was diagnosed with ovarian cancer, the most deadly of the gynecological cancers. In this exclusive interview with Giddy for Ovarian Cancer Awareness Month, Miller discusses her ovarian cancer diagnosis, treatment and recovery, and what it's like to be cancer-free for more than a decade.
She also talks about her partnership with Our Way Forward, an ovarian cancer resource and story-sharing platform that hopes to encourage "women living with ovarian cancer, their loved ones and healthcare providers to rethink how they talk about ovarian cancer and ways to work together to navigate the physical and emotional challenges that the disease brings," according to its mission statement.
Lastly, Miller describes the importance of being surrounded by a community of support throughout the entirety of the journey, including post-treatment, when survivors can often feel the most alone.
Tell us how you found out you had ovarian cancer.
Miller: My cancer journey began with a doctor's visit that I almost canceled.
I was already involved with women's health and advocating about the importance of focusing on our personal health, whether it's fitness, nutrition, sleep or getting to our regular doctor's appointments. So, I admit, wanting to "walk the walk" played a part in getting me to that appointment; one that saved my life.
My doctor found a baseball-sized cyst on my left ovary which snowballed into weeks of tests and scans. By January 2011, I was waking up from surgery to find out it was a rare form of ovarian cancer. The good news was that they caught it early. However, it was a higher-grade malignancy than they initially thought, and I then went through an aggressive chemotherapy regimen which would give me the best chance of nonrecurrence.
How did you juggle being a parent to a toddler with the ups and downs of recovery?
Read full article at: https://getmegiddy.com/hope-for-the-future/shannon-miller