Booty Burn Workout: #10MinuteFitness Video
Author: Lauren Fox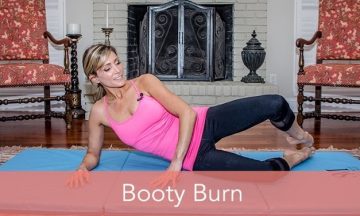 Join me for this 10 Minute booty burn cardio workout! You'll look great in those tights and leggings with these moves;)
I loved filming my #10MinuteFitness series because I found it so helpful to break down my daily workouts into smaller segments when my days looked jam packed. For some reason, it makes working out more manageable when you break it down into 10 minute chunks, right? Then, when you pair this video with another like my Washboard Abs Workout, you're on your way to getting in your 20-30 minutes for the day!
Want to get started?? Check out the booty burn video here or just click play on the video below:
Like my outfit? Check out my fitness line, Salto™, and snag the mesh capris before they're gone! https://www.saltoactive.com/bottoms
Let me know what kinds of workouts you want to do next!