#GymnasticsHowTo: Gold Medal Beam Tip – Where to Look
Author: Shannon Miller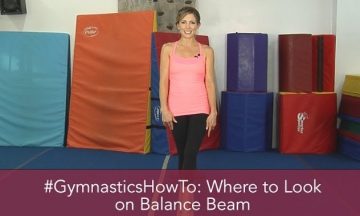 In this #GymnasticsHowTo video, I explain why keeping your eyes on the beam is so important! (Not that you didn't know it was important to stay on beam…) But many gymnasts ask me where I looked when I would feel a wobble coming on or if I landed oddly. Well, this video helps give you some insight to that and on where to look while on beam!
Watch the video here or just click play below:
Special thanks to TNT Gymnastics & Fitness for hosting our crew! http://www.tntgymfit.com
For upcoming/ other gym videos, go to www.ShannonMillerGymnastics.com!
Have other gymnastics skills you want to learn better? Follow & Tag Me on Social Media:
► Twitter: https://twitter.com/shannonmiller96
► Facebook: https://www.facebook.com/ShannonMillerOfficial/
► Instagram: https://www.instagram.com/shannonmiller96/