#GymnasticsHowTo: Keeping in Shape During the Holiday Break
Author: Shannon Miller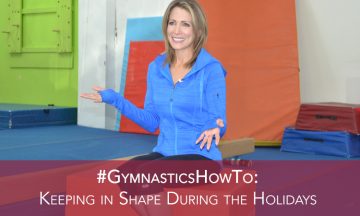 Even during the holidays or other times you have a break from the gym, you still need to do your basic exercises to make sure you aren't behind when the break is over. This will also help prevent injuries when you're back full force, too!
In this #GymnasticsHowTo video, I chat about several exercises (note the three MAIN categories) guaranteed to help you stay on top of your game, even over the holidays. Check it out below or watch it directly on Youtube HERE!

Have fun over the upcoming breaks, and be sure to tag me on twitter or instagram (@shannonmiller96) with any other gymnastics questions or advice you want!