A Healthy Balance
Author: Shannon Miller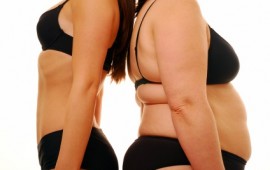 Many people are primarily concerned with being overweight and the health risks that come along with that.  The truth is that being underweight has its consequences, too.
So, again, balance is key.
The best plan is to find out the weight you should be at for your height (and age) and then maintain that designated weight the best you can.  The good news is that your healthcare provider can help you figure all of this out.
If you are underweight, you may not be getting essential nutrients.  Your healthcare provider can help you determine how you can gain weight and get those essential nutrients.
The following health risks are associated with being underweight:
Poor memory
Decreased immunity
Osteoporosis
Decreased muscle strength
Hypothermia
Constipation
If you overweight, reducing calories is important but it's also important not to cut out essential nutrients.  Talk to your doctor about the best and most healthy way for you to shed some pounds.
The following health risks are associated with being overweight:
Type 2 diabetes
High blood pressure
High blood cholesterol
Coronary heart disease
Stroke
Some types of cancer
Gallbladder disease
TIP:  What will you do this week to ensure that you are maintaining a healthy weight? 
TIP – Remember: Walking is one of the most beneficial ways to lose weight and keep it off. Make sure to check out Shannon's FREE Walk-Fit Program, an online incentive program that rewards you for the steps you take!
Source:  "Healthy Eating & Physical Activity Across Your Lifespan – Young at Heart."  Weight-control Information Network: An information service of the National Institute of Diabetes and Digestive and Kidney Diseases.