Apothederm Seems to Have Gotten Their Skin Care Science Right in Stretch Mark Cream
Author: Shannon Miller Lifestyle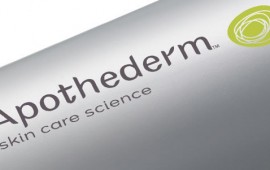 I'm McKeanna Collins, one of the new faces of the SML team! I'm a beach lover with a passion for yogalates and swimming as well as a mom-to-be very soon!
Stretch marks. Almost every woman whose weight has ever fluctuated contains them.
They come in all lengths, are red or silver, new or old and can appear anywhere on the body. The one thing consistent with these little devils is they are always unwanted. The dreaded stretch mark dilemma is something most women battle at one point in their lives, so in one of this season's product reviews, I decided to take them on.
I received silver stretch marks on my inner thighs in my late teens due to a belated growth spurt. Needless to say, I was ecstatic when Apothederm agreed to participate in the review and sent a bottle for me to try! I used it every morning and night for two weeks and saw a slight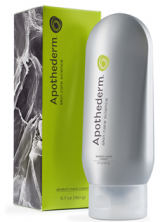 improvement in my smaller marks. The box says overall improvement will be seen after 12 weeks so I will continue my regime in hopes it will tackle the deeper lines too. I've been using it on my belly, hips and breasts as well, in attempt to prevent stretch marks due to my pregnancy. So far I have yet to see any new marks appear!
The cream is kind of thick* so it took some rubbing in, but it had great coverage and I could tell it was really getting deep into the skin. It takes a few minutes to absorb so I'd wait to dress until that "sticky" feeling was gone. It left my skin soft, feeling smooth and moisturized all day. I love how it is non-scented so it wont clash with any other lotions or perfume used that day. Overall this product seems to be working, and I'm pleased to watch my "tiger stripes" diminish!
*So rich it doesn't run or fall off my hand when held upside down.
Stay tuned for future reviews, we will be picking lucky winners to receive some free products!