Healthy Looking Skin Even In the Cold Months
Author: Shannon Miller Lifestyle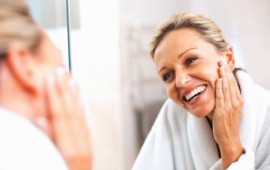 Hey ladies! McKeanna Here! Summer is coming to an end, but don't worry I found a couple of products to keep your skin shining well into fall!
Remember to still wear sunscreen even in the winter, especially if you plan on taking a vacation to hit the slopes!
1. Tree Hut: The Natural Brand of Beautiful Skin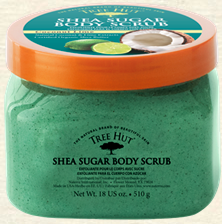 Coconut Lime Shea Sugar Body Scrub: The smell was amazing and I liked how the grains weren't too big, making the exfoliation process gentle. I also liked how it can be used in the shower or bath on wet skin, unlike some scrubs that require skin to be dry. This made use much more convenient and spontaneous. It wasn't overly oily either so my skin wasn't repelling water and my towel didn't get covered in excess oil while drying off. I used it after shaving to really get off dead skin cells and make my legs more smooth. I also used it in the mornings on my hands to keep them soft all day and it's great at buffing away dryness around the nail cuticle.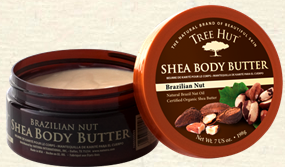 Brazilian Nut Shea Body Butter: THICK. You never have to worry about the cold winter air leaving skin dry with this stuff! The body butter took some rubbing in, but it really moisturized my arms and lower legs, which always seem to be dry especially after swimming in a pool. I used it right before bed, after using the sugar scrub for ultimate moisture. I loved how my legs were soft and still moisturized even in the morning. I wouldn't apply this butter along with perfume because the smell lasts for a while and it's all the wonderful scent you need anyway.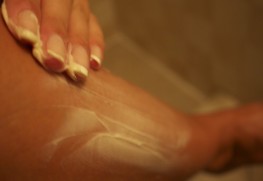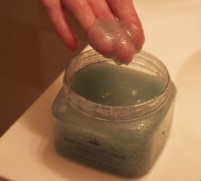 I really like how all the Tree Hut products are made all natural with certified Organic Shea Butter and are Paraben and DMDM free (for those of you who are unfamiliar with DMDM, it basically works as a preservative.)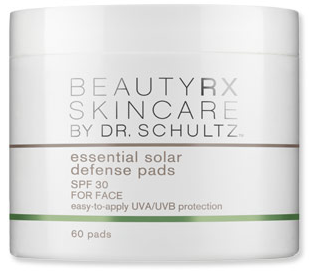 2. Beauty RX Solar Defense Pads: I dread putting sunscreen on my face and chest because it always causes me to breakout. Lightweight and dry touch sunscreen has to constantly be reapplied and runs into my eyes when I go swimming. Waterproof sunscreen is too thick and clogs my pores. These pads made applying sunscreen fast, easy and less messy than rubbing cream on. The pad has a lightweight coverage and is water/sweat proof, so no stinging eyes! I used them at the beach and pool and liked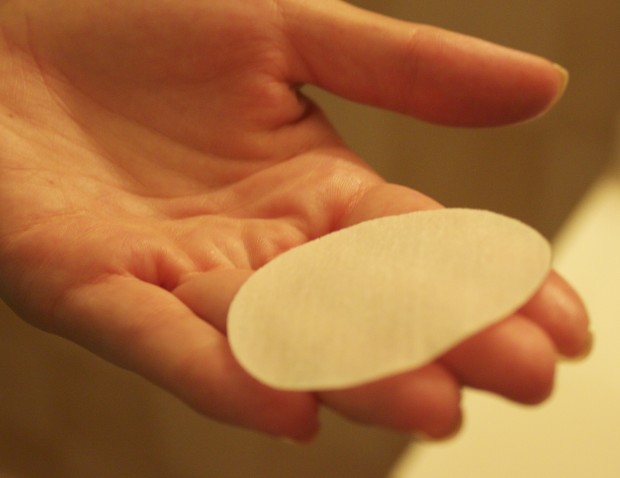 how I could toss the jar into my beach bag and didn't have to worry about spills. They would be really great for athletes who run or workout outside and want a quick sunscreen application. The pad is thin, super soft and doesn't leave residue on your hands so everything you touch after remains sunscreen free. The only downside of this product is it has a strong alcohol smell when being applied, but these particular pads were for oily or acne prone skin. This has become my go-to sunscreen for face and chest. I love how convenient the pads are and how it didn't cause pimples!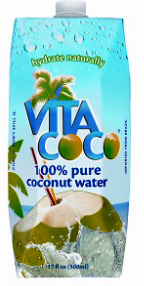 3. If you're having a hard time letting go of summer then try Vita Cocoa 100% pure Coconut Water to put you back into the warmer months. Get your skin glowing again and drink it during your moisturizing regime for that ultimate hydrated feeling. It seems to be the new rage among celebrities and promises all natural, electrolyte packed hydration. I have yet to try it, but I've heard great things about this stuff. If you have had it, comment below and let others know what you think!
TIP:  LIKE SML ON FACEBOOK (http://www.facebook.com/SMLifestyle) THEN COMMENT OR LIKE THIS POST AND YOU COULD BE THE LUCKY WINNER OF THE BRAZILIAN NUT SHEA BODY BUTTER!