Inspiration for Health and Fitness!
Author: Shannon Miller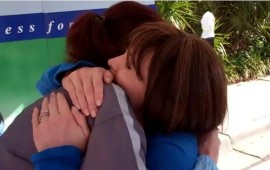 I ran into a wonderful woman named Gloria at this year's Shannon Miller Lifestyle Women's 5K.
Last year Gloria shared with me that our Shannon Miller Lifestyle Women's 5K was her first 5K ever! (It was also our inaugural 5K).
This year marks her second anniversary and I'm excited that we can share it together.
Gloria shares with us a message of hope and health. Not only is she now healthy and active but she has inspired her granddaughter to be have fun with physical activity!
Keep up the great work!!