Making Your Health a Priority
Author: Shannon Miller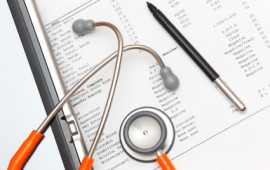 Make your health a priority today!
Being (or getting) healthy may sometimes seem like an unmanageable task, but I assure you it is not.  Take it one step at a time.  There are some things you can do to work towards this goal that are not incredibly time consuming but are incredibly beneficial!
Here are some ways you can get started making health a priority:
Read food labels.  Check the labels of the foods that you're buying to see how much fat, cholesterol, sodium, sugars, protein, etc. you're in for.  Also take note of the serving size so as not to consume more calories than you think you are consuming.  Remember, food labels are begging you not to ignore them – they're saying "Please read me – I'm important!"
Get your numbers straight.  Keep track of your numbers pertaining to your blood pressure, blood sugar, cholesterol, body mass index, etc.  These numbers can be very informative, as they can help to identify your risk of certain diseases like heart disease, diabetes, obesity, and others.  Ask your healthcare provider what tests you should get and how often you should do so.        
Eat healthy.  Take extra time to put some thought into your weekly menu.  Throw in some fruits and vegetables and throw out items that add too much saturated fat to your diet.  Substitute unhealthy snacks (i.e. potato chips) for something that you'll feel better about eating later (i.e. fruit salad).
TIP: What will you do this week to make your health a priority?
Source: Department of Health and Human Services: Center for Disease Control and Prevention website