The Skinny on the Antioxidant Astaxanthin — Part 4
Author: admin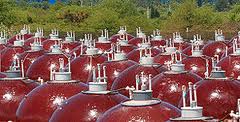 Who wouldn't want to enjoy the benefits of the perfect health-enhancing antioxidant that will fortify all the cells in your body?
Most people, especially women, lead busy lives with little time to do the things necessary to keep us in the pink — feeling balanced and energetic day in, day out.
What a boon to find a natural remedy that goes the extra mile to heal our bodies and promote vibrant health – the antioxidant, Astaxanthin.
In Astaxanthin– Part 1, Astaxanthin– Part 2 and Astaxanthin – Part 3 of this series on antioxidants, I discussed the importance of keeping your body supplied with with the health-enhancing antioxidants, and specifically the one known to be the most powerful antioxidant on earth. We covered some of the benefits of consuming Astaxanthin daily, the difference food sources where you find it, how to take it to get the best results, and how it even help to beautify our skin, boost energy, improve vision and mental health, and reduce joint pain and inflammation. You'll find more information on antioxidants and healthy living at my website, SusanSmithJones.com. In this article, I'll cover some final thoughts that I am asked most frequently about this potent antioxidant and tell you how to get a 25% discount and a FREE copy of my popular 95-page, full color eBook, The Curative Kitchen.
Salmon & Astaxanthin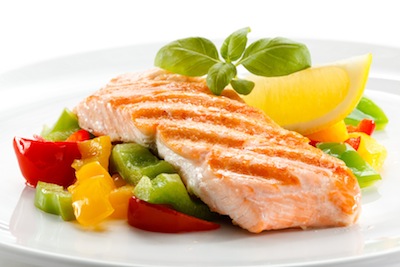 I am often asked how much salmon one should eat to get the protective benefits of enough Astaxanthin. As mentioned previously, salmon is one of the food sources of Astaxanthin, and the theory is that the Astaxanthin is what gives the salmon this incredible endurance to swim upstream for weeks to spawn. Pretty much anything that is red in color that comes out of the sea has some Astaxanthin in it. So you're looking at shrimp, lobster, crab, and, of course, salmon – these have the highest concentrations. It's in red trout, too. Several different fish species have it, but again, not in very big doses. In salmon, it tends to concentrate mostly in the muscles.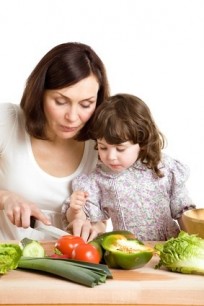 If you like wild salmon, the species that has the highest amount is called sockeye, which is common around Alaska. If you eat about ½ to ¾ of a pound of sockeye salmon, you're going to get the same amount of Astaxanthin that you'd get in one 4 mg capsule. But typically, that's too much for most people to be eating each day, so it will be difficult to reach commonly used therapeutic does through diet alone. Also, keep in mind that the majority of salmon sold in restaurants and your local food store is farm raised, not wild-caught. The problems with farm raised salmon is that the Astaxanthin is a highly inferior synthetic version that may have still unknown toxicities.
When purchasing Astaxanthin, always go for a natural form which is much better than a chemically created synthetic one. Synthetic Astaxanthin is produced from petrochemicals. In studies comparing natural to synthetic Astaxanthin, according to Bob Capelli, Vice President of Cyanotech, a research laboratory in Hawaii, there is a remarkable difference in all sorts of things like immunity, disease resistance, growth rates, strength, and more. So always choose a natural form of Astaxanthin, and the one I recommend comes from the Kona Coast of Hawaii and is manufactured by the Nutrex-Hawaii Company, and known to be the best and purist source in the world.
Protect Yourself When You Fly with Extra Antioxidants
When you fly, you are being exposed to free radicals and radiation in the plane. In some of the studies I've perused, they measured people's vitamin C levels before they got on the flight and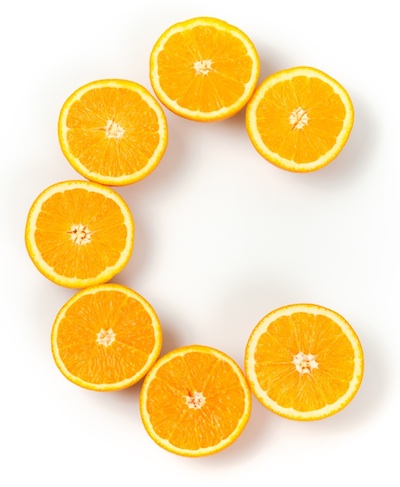 after they landed. When the subjects got to their destination, across the board, their vitamin C levels were completely depleted. This shows that their vitamin C was being depleted during that flight for protection. But since we now know that Astaxanthin is 6,000 times more potent than vitamin C, that's why I make sure to take a few extra milligrams of Astaxanthin before a flight.
Another question I often receive – Is Astaxanthin safe to give to children and pregnant women?
According to Robert Corish, MD, and Joseph Mercola, MD, two leading experts in Astaxanthin research, it's not recommended for pregnant women, not because they think it does any harm. But you just don't want to experiment with young children and mothers-to-be, even though many animal studies have found it perfectly safe when they gave 2000 mg per kilogram with no maternal effects on the fetus. And children do not have fully developed kidneys until they're 7 or 8 years of age. So Corish doesn't recommend Astaxanthin for children under 10, even though he mentioned that he started giving it to his children at age 8 with absolutely no harmful effects. If I had a 10-year-old child, I would give him or her 4 mg daily.
Clinical Study with Astaxanthin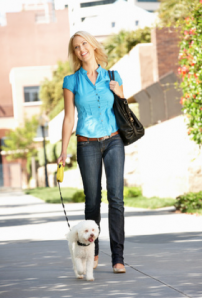 I conducted a clinical study using 12 mg of Hawaiian Astaxanthin over 3 months and we looked at the benefits for women on their skin, eyes, inflammation, and joint pain. Across the board, every participant had smoother-looking skin, reduced age spots, faded freckles, more elasticity, and better protection from the sun. In other words, they could stay in the sun longer without getting a sunburn (when gardening, walking, hiking or playing golf). We also saw remarkable improvement of joint pain from all kinds of arthritis, as well as faster recovery from exercise.  The tremendous benefits with tennis elbow and carpal tunnel syndrome were amazing, and also we noted excellent improvement with a few rheumatoid arthritis sufferers  (less pain and swelling). Additionally, the positive results with vision included everything from better eyesight in general, less fatigue from long hours at the computer, reversal of glaucoma, cataracts and macular degeneration, and even fewer headaches from eye strain and fatigue. Astaxanthin is one of the few antioxidants able to cross the blood retinal barrier to neutralize and mop up the free radicals in the eyes. And finally, every single participant had lower levels of C-reactive protein, the biomarker for inflammation, measured with a simple blood test. And all this happened in only 90 days. Think what you can achieve in a year on these superfood products made by nature?
I suggest that you take advantage of the 25% discount being offered for a limited time; consider doing what I did: get a year's supply of Hawaiian Astaxanthin and Hawaiian Spirulina (take 3 grams daily). Together, they work synergistically to help heal your body from head to toe, inside out. In my 100-person, 3-month clinical study on Hawaiian Spirulina looking at weight and energy, every participant lost between 1-3 pounds weekly and had more energy (and even slept better, too!) by adding 3 grams of the Spirulina to their diets daily. I take 12 mg of Astaxanthin daily and 3 grams of  the Spirulina daily and recommend both to everyone.
How Many Milligrams of Astaxanthin should I take daily for Best Results?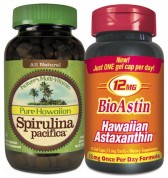 I recommend it for everyone above age 10, and especially for all adults. You might want to start with 4 mg and work your way up to about 12 mg over the first month if you are an adult (children and teens could stay at 4 mg daily). If you are an athlete or suffering from chronic inflammation or other health ailments mentioned previously, you definitely want to maintain 12 mg daily after the first month. Keep in mind that the Astaxanthin from microalgae is the most potent source by far and the one I take and recommend by Nutrex-Hawaii. It's a natural source called BioAstin Hawaiian Astaxanthin.
Remember to take it with meals that have some fat in them, since it's a fat-soluble supplement. It takes about 3 months to fully saturate your body, so I encourage you to get at least a 3-month supply. It has absolutely NO side effects, except if you take 50 mg daily and your skin will turn an orange hue just as it would if you drank too much carrot juice. Put simply, Hawaiian Astaxanthin is a very powerful, salubrious antioxidant that we can all take advantage of for every cell in our bodies.
Experience it for yourself. Everyone I know that takes this Hawaiian BioAstin Astaxanthin feels the difference. But you'll also see the difference in how your skin looks, too. Ever since I started taking Astaxanthin from Hawaii several years ago, my skin changed for the better after two months on it. It takes about 8 weeks for all of your skin cells to renew, so be patient. If you take it consistently, on a daily basis, you will see a very positive difference. Check out the skin in this video of Johanna, 55, who takes Hawaiian Astaxanthin every day.
Just Do It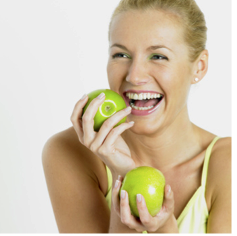 The Nike slogan says, "Just Do It!" And I agree. Step up to the plate and take your position as the CEO and president of your body, health and life. Get daily exercise, eat a healthy diet (including lots of fresh produce), keep your stress levels down, get ample sleep, reduce inflammation, and take this powerful antioxidant Astaxanthin, that we've discussed in this series of four antioxidant articles. It's the most powerful antioxidant that I've ever come across and the world's leading experts on it would agree that it's a remarkable, natural, and much-needed nutritional supplement. One of the best gifts you can give your family is to be a shining example of health and youthful vitality. Your children will follow your example.
Want to Save 25% and Enjoy Better Health?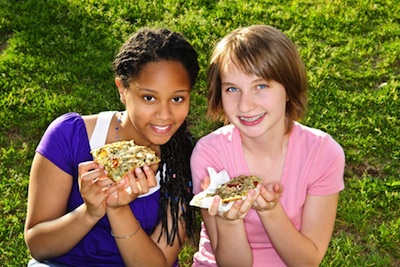 For more information now on the antioxidant that I take daily, visit my website SusanSmithJones.com or read my article on antioxidiants. To order Astaxanthin (and Hawaiian Spirulina — two superfood supplements I take daily and wouldn't be without) and get a 25% discount, call 1-800-453-1187 (US & Canada) or 808-329-4677 (Intl), both HST, and use the code VIBRANT. With each purchase of either of these products, you'll also receive a gift copy of my popular full color, 95-page eBook, The Curative Kitchen; , read about my Curative Kitchen eBook. Additionally, you can receive a gift copy of my Quick Reference Natural Remedy Guide for Common Ailments (includes over 90 health conditions, ailments and issues).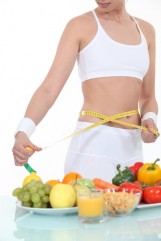 Finally, here's information on my new digital Special Collection Package entitled SLENDER, SAVVY & STRONG • PEACEFUL, PURPOSEFUL & PROSPEROUS. This collection set will guide you in healing your body from head to toe, inside and out, and give you the tools you'll need to live an amazing life and feel on top of the world. You can do it! You can achieve your goals, shed extra weight, look years younger, increase your income, and live each day with peace and joy in your heart. You deserve the best!
Whatever you commit to achieving in your life, you can do it. Make your word count. Don't let your excuses get in the way. Fill the well of joy and balance within you first, so that you'll be in a better position to support all of your loved ones from a place of vitality and abundance and not enervation and emptiness.
My new book, Walking on Air: Your 30-Day Inside and Out Rejuvenation Makeover, will support you in achieving your goals and living a more balanced, healthy life — physically, mentally, emotionally and spiritually.