America's Most Decorated Gymnast Shannon Miller Celebrates National Gymnastics Day at CMN Fundraiser
Author: Shannon Miller
PRESS RELEASE
For more information, contact:
Katie Barnes
Marketing and Public Relations
Shannon Miller Lifestyle: Health and Fitness for Women
(877) 344-8502 begin_of_the_skype_highlighting              (877) 344-8502      end_of_the_skype_highlighting (office) / (904) 599-2171 (mobile)
Katie@ShannonMillerLifestyle.com
JACKSONVILLE, FL, Sept 9, 2010 – America's Most Decorated Gymnast Shannon Miller will be the featured guest at Tropical Twisters Gymnastics' First Anniversary Party and Children's Miracle Network (http://www.childrensmiraclenetwork.org/) Fundraiser in conjunction with USA Gymnastics (http://www.usa-gymnastics.org/) on National Gymnastics Day, Saturday, September 18, from 10:00 AM – 4:00 PM at Tropical Twisters' Gym, 307 SW 7th Place, Cape Coral, FL.
The event features an autograph session with Shannon Miller from 10:00 AM – 1:00 PM, the Tyson Fitness Challenge benefiting Children's Miracle Network, a silent auction, a cartwheel-a-thon, a haircut-a-thon, food, raffles, games, and prizes.
A portion of proceeds from Shannon Miller Lifestyle product sales at the event will be donated to Children's Miracle Network.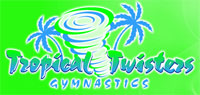 Tropical Twisters Gymnastics (http://www.tropicaltwistersgymnastics.com/) is a 7,000 square feet gymnastics gym owned and operated by Lisa and Michael Johnson and is located at 307 SW 7th Place, Cape Coral, FL.
About Shannon Miller and Shannon Miller Lifestyle:  Seven-Time Olympic Medalist Shannon Miller recently launched her company Shannon Miller Lifestyle: Health and Fitness for Women and hosts the weekly call-in radio show "Shannon Miller Lifestyle Radio presented by St. Vincent's HealthCare," which is dedicated to health and fitness for women. Miller continues traveling the country as a highly sought after motivational speaker and advocate for the health and wellness of women and children. Shannon and her husband welcomed their first child John "Rocco" on October 28, 2009.
Shannon Miller is the only American to rank among the Top 10 All-Time Gymnasts and is the only female athlete to be inducted into the US Olympic Hall of Fame twice (Individual 2006 and Team 2008). Among her career highlights, she has won an astounding 59 International and 49 National competition medals, over half of which are Gold. She is the only US gymnast to win two World All-Around Titles. Her tally of five medals (two Silver, three Bronze) at the 1992 Olympics in Barcelona, Spain was the most medals won by a US athlete. At the 1996 Games in Atlanta, GA, she led the "Magnificent Seven" to the US Women's first ever Team Gold and for the first time for any American gymnast, she captured Gold on the balance beam.
Get Connected: http://www.shannonmillerlifestyle.com
Twitter: http://www.twitter.com/SMillerGold
Facebook: Shannon Miller Lifestyle http://www.facebook.com/SMLifestyle