America's Most Decorated Gymnast Shannon Miller Offers VIP Package for Prestigious International Invitational
Author: Shannon Miller
FOR IMMEDIATE RELEASE
For more information, contact:
Katie Barnes
Marketing and Public Relations
Shannon Miller Lifestyle: Health and Fitness for Women
(877) 344-8502  (office) / (904) 599-2171 (mobile)
Katie@ShannonMillerLifestyle.com
JACKSONVILLE, FL, Dec 9, 2010 – Shannon Miller Lifestyle (SML) and USA Gymnastics have teamed up to present the Shannon Miller Lifestyle Package for the 2011 AT&T American Cup.
This package includes great seats to see all of the gymnastics action at the Jacksonville Veterans Memorial Arena on March 4-5 and the following exclusive benefits: Commemorative credential with lanyard; Complimentary Event Program ($15 value) with WGYM radio included; VIP Seating (Priority Seating in the first 10 rows); Olympian Meet & Greet (Shannon and her Olympian friends) prior to the event on March 5th with light hospitality available; Autographed Shannon Miller poster; Free general admission ticket to the Nastia Liukin Supergirl Cup (March 4th). The price for the SML Package is $150 per ticket and there are only 200 packages available. The Shannon Miller Lifestyle Package can be ordered by visiting https://www.shannonmiller.com/att-american-cup.
In September, USA Gymnastics named Seven-time Olympic Medalist Shannon Miller as the 2011 AT&T American Cup Honorary Chairperson. The prestigious international invitational is scheduled for March 5th at Jacksonville, Florida's Veterans Memorial Arena.
Tickets for the 2011 AT&T American Cup, International Gymnastics Federation World Cup event, are on sale at the Veterans Memorial Arena Box Office and at http://ticketmaster.com.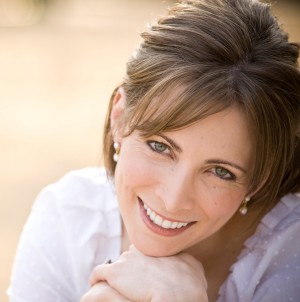 Miller states, "The AT&T American Cup is a prestigious event, and I have fond memories of competing and winning in 1993. I am honored to work with USA Gymnastics and Jacksonville Economic Development Commission (JEDC) Sports and Entertainment Office to build awareness and interest in the AT&T American Cup in Jacksonville. I hope everyone will come out and support these incredible athletes. A big and loud hometown crowd can really motivate the USA gymnasts as they take on the world."
President of USA Gymnastics Steve Penny states, "We are excited about returning to Jacksonville and having Shannon as part of our team. Jacksonville was a great host for us in 2007, and Shannon is a former American Cup champion who knows first-hand that this event is always a great opportunity to see the world's best gymnasts up close."
The 2011 AT&T American Cup, which features all-around competition for both men and women, will begin at 11:30 a.m. on March 5, 2011. For only the second time in the event's history, the AT&T American Cup will be part of the FIG's World Cup series and is one of four all-around World Cup events in 2011. Tickets may be purchased through Ticketmaster by phone at 800-745-3000; online at http://ticketmaster.com; at all Ticketmaster outlets; through participating gym clubs; or at the Veterans Memorial Arena Box Office. Visa is the preferred method of payment.
The athletes competing in the 2011 AT&T American Cup will be announced closer to the event. 2009 world all-around silver-medalist Rebecca Bross of Plano, Texas, and Germany's Fabian Hambuechen won the 2010 Tyson American Cup.
The other three World Cup all-around events in 2011 are in Glasgow, Scotland; Stuttgart, Germany; and Tokyo, Japan.
The list of former American Cup all-around gold medalists includes many of the best-known and loved names in gymnastics: women – Shannon Miller, Shawn Johnson, Nastia Liukin, Carly Patterson, Elena Zamolodchikova (Russia), Kerri Strug, Dominique Dawes, Kim Zmeskal, Kristie Phillips, Mary Lou Retton, Julianne McNamara, Stella Zakarova (USSR) and Nadia Comaneci (Romania), and men – Jonathan Horton, Fabian Hambuechen (Germany), Jason Gatson, Blaine Wilson, John Roethlisberger, Vitaly Scherbo (Belarus), Tim Daggett, Peter Vidmar, Mitsuo Tsukahara (Japan), Kurt Thomas and Bart Conner. In 2005, the American Cup was a World Cup event and its format named individual event champions; the USA's Alexander Artemev, Alicia Sacramone, Chellsie Memmel and Liukin won Gold medals.
The American Cup was first held in 1976. Past sites include: New York City (1976-80, 1982-84, 2004, 2008); Ft. Worth Texas (1981, 1996-98); Indianapolis, Ind. (1985); Fairfax, Va. (1986-90, 2003); Orlando, Fla. (1991-94, 2000-02); Seattle, Wash. (1995); St. Petersburg, Fla. (1999); Uniondale, N.Y. (2005); Philadelphia (2006); Jacksonville (2007, 2011); Hoffman Estates, Ill. (2009); and Worcester, Mass. (2010).
ABOUT SHANNON MILLER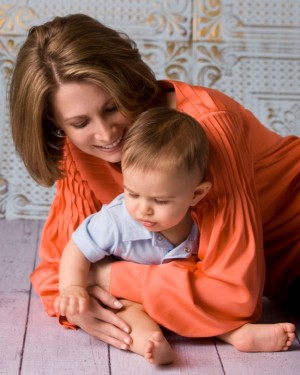 Shannon Miller is the only American to rank among the Top 10 All-Time Gymnasts and is the only female athlete to be inducted into the US Olympic Hall of Fame twice (Individual 2006 and Team 2008). Among her career highlights, Miller has won an astounding 59 International and 49 National competition medals, over half of which are Gold. She is the only US gymnast to win two World All-Around Titles. Her tally of five medals (two Silver, three Bronze) at the 1992 Olympics in Barcelona, Spain was the most medals won by a US athlete. At the 1996 Games in Atlanta, GA, she led the "Magnificent Seven" to the US Women's first ever Team Gold and for the first time for any American gymnast, she captured gold on the balance beam.
Miller is now President of Shannon Miller Lifestyle: Health and Fitness for Women, as well as an author, television personality, and host of Shannon Miller Lifestyle Radio presented by St. Vincent's HealthCare. She holds a BBA in marketing and entrepreneurship from the University of Houston and her law degree from Boston College. She founded the Shannon Miller Foundation dedicated to fighting childhood obesity and is Co-Chair of the Florida Governor's Council on Physical Fitness.
Miller continues to travel the country as a highly sought after motivational speaker and advocate for the health and wellness of women and children. Shannon and her husband welcomed their first child John "Rocco" on October 28th, 2009.
ABOUT SHANNON MILLER LIFESTYLE
The mission of Shannon Miller Lifestyle is to inform, educate and inspire women to lead a healthy and balanced lifestyle. Through books, DVDs, motivational speaking, a weekly call-in radio show, and website https://www.shannonmiller.com, Shannon focuses on opening the lines of communication and reminding women that it is okay to ask questions, demand answers, support each other and have fun along the way. Shannon Miller Lifestyle is targeted to women with a focus on pregnancy and motherhood.
SHANNON MILLER LIFESTYLE PRODUCTS
Shannon Miller Lifestyle products currently available at https://www.shannonmiller.com/store
and http://www.amazon.com (keyword: Shannon Miller Lifestyle):
Shannon Miller Abs To-Go
Shannon Miller Yoga To-Go
Shannon Miller Stretching To-Go
Shannon Miller Food Journal & Exercise Log
Shannon Miller Runner's Journal
Shannon Miller Healthy & Balanced Pregnancy Cookbook
Shannon Miller Fit Pregnancy DVD
Shannon Miller Body After Baby DVD
AT&T
AT&T Inc. (NYSE:T) is a premier communications holding company. Its subsidiaries and affiliates – AT&T operating companies – are the providers of AT&T services in the United States and around the world. With a powerful array of network resources that includes the nation's fastest mobile broadband network, AT&T is a leading provider of wireless, Wi-Fi, high speed Internet and voice services. A leader in mobile broadband, AT&T also offers the best wireless coverage worldwide, offering the most wireless phones that work in the most countries. It also offers advanced TV services under the AT&T U-verseR and AT&T│DIRECTV brands. The company's suite of IP-based business communications services is one of the most advanced in the world. In domestic markets, AT&T Advertising Solutions and AT&T Interactive are known for their leadership in local search and advertising. In 2010, AT&T again ranked among the 50 Most Admired Companies by FORTUNER magazine. Additional information about AT&T Inc. and the products and services provided by AT&T subsidiaries and affiliates is available at http://www.att.com.
JACKSONVILLE ECONOMIC DEVELOPMENT COMMISSION (JEDC) SPORTS & ENTERTAINMENT OFFICE
The JEDC Sports & Entertainment office enhances the region's economy by attracting special events and sports organizations to the First Coast. The sports office helps develop and coordinate sporting and entertainment events and actively promotes the facilities owned by the City of Jacksonville, and serves as an in-house event production, marketing and advertising agency for regional sporting events, bringing millions of dollars to the region each year. For more information, please visit http://www.jaxdevelopment.org.
USA GYMNASTICS
Based in Indianapolis, USA Gymnastics is the national governing body for gymnastics in the United States. Its mission is to encourage participation and the pursuit of excellence in the sport. Its disciplines include men's and women's artistic gymnastics, rhythmic gymnastics, trampoline and tumbling, acrobatic gymnastics, and group gymnastics. For more information, log on to http://www.usa-gymnastics.org.