Gold Medal Olympic Gymnast Shannon Miller chats Olympics in Seattle
Author: Shannon Miller Lifestyle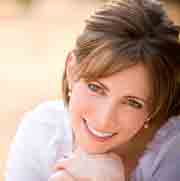 Shannon Miller is a member of the USA Gymnastics Hall of Fame, International Women's Sports Hall of Fame and the U.S. Olympic Hall of Fame.
Shannon was in the Seattle area on February 10, to promote the 2012 Kellogg's Pacific Rim Gymnastics Championships, March 16-18, at Comcast Arena in Everett.
Shannon joined in a Live Chat, sharing about competing at the Olympics, her extraordinary gymnastics career and much more, with Robert Wickwire from The Seattle Times and guests.