Keeping Kids Healthy – Jacksonville Leadership Breakfast
Author: Shannon Miller

Please be our guest on May 3, 2011, 7:30-9 a.m.
Jacksonville Leadership Breakfast
St. John's Cathedral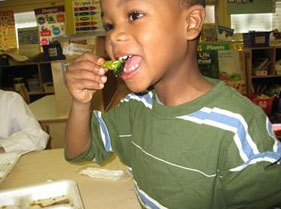 Keeping Kids Healthy
Best practices: Nutrition, fitness and medical care
to build a better world for children, featuring:

Dr. Jonathan Evans, co-chairman of the Healthy Jacksonville Childhood Obesity Prevention Coalition, will join Shannon Miller and Michael Aubin as presenters at the Jacksonville Leadership Breakfast on May 3, 2011. Dr. Evans is a staff physician in the division of gastroenterology and nutrition and hepatology at Nemours Children's Clinic in Jacksonville. The Childhood Obesity Prevention Coalition is an alliance of 100 health advocacy organizations created in 2003 as part of a wider initiative, called Healthy People 2010. It has outlined various childhood obesity prevention practices and policy recommendations.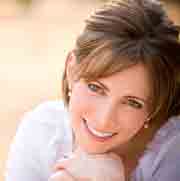 Shannon Miller, Gymnastics Champion & Advocate for Children's Health Shannon Miller is the most decorated American gymnast in history, having won more Olympic and World Championship Medals than any other American Gymnast. She is founder of the Shannon Miller Foundation, which is dedicated to fighting childhood obesity. Through Shannon's passion for children and fitness, she strives to make a positive impact on their health through education and awareness of the health risks associated with this disease.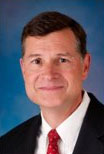 Michael Aubin, President, Wolfson Children's Hospital Child advocate Michael Aubin was named president of Jacksonville's Wolfson Children's Hospital in January. He arrived in Jacksonville from Tampa, where he served as founding administrator and chief operating officer for St. Joseph's Children's Hospital of Tampa. In his role as Wolfson Children's Hospital president, Aubin works collaboratively with physicians and administrators with hospital partners Nemours Children's Clinic, the University of Florida College of Medicine/Jacksonville, and Mayo Clinic Florida.

Dorothy Pitman Hughes, Moderator Our moderator will be Dorothy Pitman Hughes, longtime community activist who is working to promote community gardening in Jacksonville in cooperation with Episcopal Children's Services.
Breakfast will be at St. John's Episcopal Cathedral,
256 E church St., Jacksonville, Florida 32202
This event is free, but space is limited.  Please RSVP
to tjohnson@jaxcathedral.org or call
904-356-5507
begin_of_the_skype_highlighting
904-356-5507
end_of_the_skype_highlighting
begin_of_the_skype_highlighting