Olympic Gold Medal Gymnast Shannon Miller is Celebrity Athlete Panelist at ESPN Women's Retreat
Author: Shannon Miller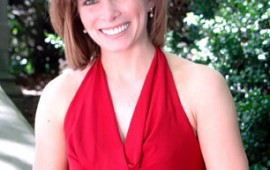 PRESS RELEASE
For more information, contact:
Katie Barnes
Marketing and Public Relations
Shannon Miller Lifestyle: Health and Fitness for Women
(877) 344-8502 (office) / (904) 599-2171 (mobile)
Katie@ShannonMillerLifestyle.com
JACKSONVILLE, FL, Sept 27, 2010 – Seven-time Olympic Medalist Shannon Miller will be a featured panelist at the inaugural ESPN Women's (espnW) Retreat at The Lodge at Torrey Pines. Shannon Miller, Laila Ali, Gretchen Bleiler, and Jennie Finch will host the Opening Panel entitled "The Many Dimensions of a World-Class Athlete" on September 30 and October 1 in La Jolla, CA.
Miller states, "As an Olympic athlete and active mom, I realize the value of health and fitness for women. I commend ESPN for creating espnW and promoting women athletes."
The espnW Retreat is a two-day event that will help set the female sports agenda. Participants will begin cultivating a sports conversation for women, highlighting the important role of sports in shaping their lives.
Other corporate participants include Roxy/Quiksilver, Lululemon Athletica, and Harley-Davidson.  For a complete list of celebrity athletes and participants, visit http://www.espnwretreat.com/bios/.
ABOUT SHANNON MILLER
Shannon Miller is the only American to rank among the Top 10 All-Time Gymnasts and is the only female athlete to be inducted into the US Olympic Hall of Fame twice (Individual 2006 and Team 2008). Among her career highlights, Miller has won an astounding 59 International and 49 National competition medals, over half of which are Gold. She is the only US gymnast to win two World All-Around Titles. Her tally of five medals (two Silver, three Bronze) at the 1992 Olympics in Barcelona, Spain was the most medals won by a US athlete. At the 1996 Games in Atlanta, GA, she led the "Magnificent Seven" to the US Women's first ever Team Gold and for the first time for any American gymnast, she captured Gold on the balance beam.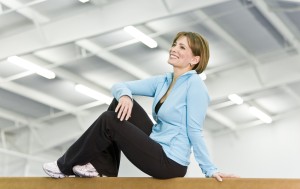 Miller is now President of Shannon Miller Lifestyle: Health and Fitness for Women, as well as an author, television personality, and host of Shannon Miller Lifestyle Radio presented by St. Vincent's HealthCare. She holds a BBA in marketing and entrepreneurship from the University of Houston and her law degree from Boston College. She founded the Shannon Miller Foundation dedicated to fighting childhood obesity and is Co-Chair of the Florida Governor's Council on Physical Fitness.
Miller continues to travel the country as a highly sought after motivational speaker and advocate for the health and wellness of women and children. Shannon and her husband welcomed their first child John "Rocco" on October 28th, 2009.
ABOUT SHANNON MILLER LIFESTYLE
The mission of Shannon Miller Lifestyle is to inform, educate, and inspire women to lead a healthy and balanced lifestyle. Through books, DVDs, motivational speaking, a weekly call-in radio show, and website ShannonMillerLifestyle.com, Shannon focuses on opening the lines of communication and reminding women that it is okay to ask questions, demand answers, support each other and have fun along the way. Shannon Miller Lifestyle is targeted to women with a focus on pregnancy and motherhood.
SHANNON MILLER LIFESTYLE PRODUCTS
Shannon Miller Lifestyle products currently available at
http://www.ShannonMillerLifestyle.com and
http://www.amazon.com (keyword: Shannon Miller Lifestyle):
Shannon Miller Abs To-Go
Shannon Miller Yoga To-Go
Shannon Miller Stretching To-Go
Shannon Miller Food Journal & Exercise Log
Shannon Miller Runner's Journal
Shannon Miller Healthy & Balanced Pregnancy Cookbook
Shannon Miller Fit Pregnancy DVD
Shannon Miller Body After Baby DVD
Get Connected
Website:  http://www.shannonmillerlifestyle.com
Twitter:  http://www.twitter.com/SMillerGold
Facebook: http://www.facebook.com/SMLifestyle
ABOUT espnW
There are precious few places that recognize and cheer for women who achieve great things in sports. Even fewer that directly aim to inspire improvement and greater future achievement – and that can offer up the tools, tips, advice, role models, event experiences and that priceless spark of inspiration to make it happen. espnW celebrates female athletes – because we are athletes. Whether that means competing in an Olympic arena, in a high school gym, or in a 5K against your neighbor, we carry the athlete gene in our DNA. As we like to say, "Once an athlete, always an athlete. And once an athlete, always a fan." We are champions of a female sports culture. We are passionate about cultivating a national sports conversation for women.
We will celebrate the athlete icons of today who inspire girls and women to do great things, and we'll introduce you to the next generation of sports heroes. We will show girls how to channel their love of sports into the skills and opportunities that will make them strong, successful, confident women. We will motivate women to never rest until they've achieved their personal best. In short, we've dreamed up a whole new world for female athletes and fans, and it's by women, for women.