Olympic Gymnast Shannon Miller Talks Women's Health, Her Cancer Diagnosis and Simone Biles.
Author: Forum Admin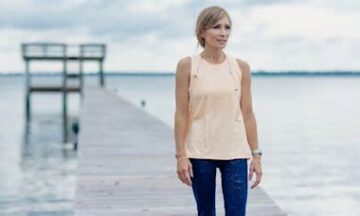 By Kate Hogan with People Magazine
In 1996, Shannon Miller was a household name, winning two gold medals at the Atlanta Olympics after scoring two silver and three bronze at the Barcelona games four years prior.
But by 2011, her name was in the news for a different reason: she'd been diagnosed with ovarian cancer, after her doctor found a baseball-sized cyst on her left ovary.
"I was very vigilant about my health as an athlete," Miller, now 44 and cancer-free, tells PEOPLE. "My body was the tool I used to become the best in the world at something. But I lost that sense of listening to my body and focusing on it along the way."
The wake-up call prompted Miller to join forces with Ascension, encouraging women to advocate for themselves at doctors' appointments — and actually get out the door and go to those checkups.
"I think it's important for women to know it's not selfish to make your health a priority," she explains. "If we aren't healthy, we can't be here for those who depend on us. So that means getting back to our regular screenings and exams, and getting a doctor you feel very comfortable with to have that open dialogue and communication."
Miller recalls telling her doctor she "felt fine" at the appointment that uncovered her cancer diagnosis, "forgetting about the bloating, the stomach pains, the sudden weight loss," she shares. "I went in there thinking, 'How fast can I get out?' "
Continue story HERE