OVA1® and Shannon Miller Reveal Partnership
Author: Shannon Miller Lifestyle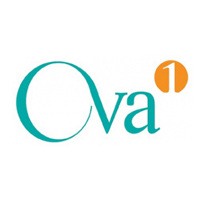 "A ROUTINE PELVIC EXAM SAVED MY LIFE" says America's Most Decorated Olympic Gymnast and Ovarian Cancer Survivor, Shannon Miller, who is celebrating being five-years cancer-free this summer with a women's health message urging women to Know Pelvic Mass.
AUSTIN, Texas, July 18, 2016 – Vermillion, Inc. (NASDAQ: VRML), a bio-analytical solutions company focused on gynecologic disease, joins Olympic Gymnast Shannon Miller in celebrating her 5 years as an ovarian cancer survivor this same summer she heads to RIO celebrating the 20th Anniversary of The Magnificent Seven US Olympic Gold Medal Team.
Shannon is using her personal milestone urging women to Know Pelvic Mass—the signs, symptoms and proper care of getting to right specialist for your first surgery.  (www.KnowPelvicMass.com)
Shannon Miller's message to women:  "A routine pelvic exam saved my life.  I was lucky my OBGYN identified the baseball sized mass on my left ovary during a routine pelvic exam.  I was sent to a gynecologic oncologist for my first surgery on my pelvic mass which I learned was ovarian cancer.  If you have a pelvic mass and need surgery, identify your risk of cancer BEFORE your first surgery so you can get to the right specialist.  Know the signs and symptoms of a pelvic mass (persistent bloating, fatigue, pelvic pain, weight loss, frequent urination).  It is well known in the ovarian cancer community and founded by many medical studies, that most women with ovarian cancer do not receive proper care. Both patients and physicians face vague symptoms and the lack of a screening test. There remains no screening test for Ovarian cancer.  I am proud to partner with the Ova1 blood test which evaluates risk of cancer in a pelvic mass to share this message with women worldwide so proper care becomes more common for women dealing with the deadliest women's cancer."
Shannon Miller's words are especially timely given the U.S. Preventive Services Task Force (USPSTF) announced this month that current evidence is insufficient to assess the balance of benefits and harms of performing screening pelvic exams in asymptomatic, nonpregnant women 18 years and older who aren't at increased risk for various gynecologic conditions.  The group concluded that there isn't evidence that routine pelvic exams are needed or prolong a woman's life.
Many physicians in the OBGYN Community firmly disagree with the USPSTF findings including Michael D. Randell, MD, FACOG, a Gynecologic Surgeon at Emory Saint Joseph's Hospital in Atlanta who outlined Three Reasons Why a Pelvic Exam Is Crucial for Women's Health Care.  As it related to a pelvic exams identifying a pelvic mass Dr. Randell wrote:
"Unless a mass is large enough to feel while touching your abdomen, pelvic masses are often identified only through pelvic examinations.  Pelvic masses include fibroids, ovarian cysts, and ovarian tumors.  When a mass is malignant, finding the mass early, during a pelvic exam, and getting the proper care can make the difference between life and death."
According to many medical reports including most recently the March National Academy of Medicine report on ovarian cancer MOST women are not getting the proper care which can improve survival up to 40%.   That proper care is having a gynecologic oncologist operating on a women's pelvic mass that is cancerous.  There is no screening test for Ovarian Cancer.  Vermillion's ASPiRA Lab makes the Ova1 blood test that evaluates the risk for cancer in a pelvic mass helping women and doctors as they make their surgical decisions in advance of the first surgery.