"Seize the Day with Shannon Miller" Richard Petty Driving Experience Edition!
Author: Shannon Miller
Come check out and see the rest of our newest series with Channel Four WJXT to see cancer survivors "Seizing the Day" with Shannon! This one was at…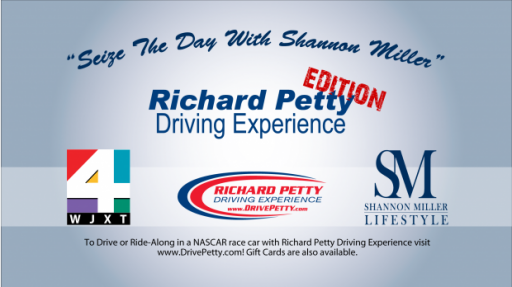 ---
Recap of the day going more than 150 miles per hour!
---
---
For more on Jerrie's story and her battle with cancer, check out Shannon's heartfelt and personal interview.
---
 Finally, enjoy some awesome pictures! We hope everyone will Seize the Day after watching our mini series. Stay tuned for Shannon and a fan flying through the air on a trapeze next week! Be sure to comment or find Shannon on Facebook and Twitter to leave your personal stories on how you seize the day as well.
..