Shannon Miller and Partner Polar Take on Childhood Obesity
Author: Shannon Miller Lifestyle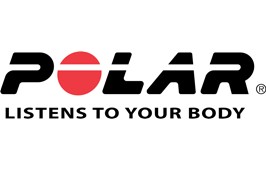 Shannon Miller, the seven-time Olympic medalist and most decorated gymnast in American history, has become one of the industry's foremost fitness and health advocates encouraging women, families and schools to make activity in everyday life a priority.
As part of her partnership with Polar, the leader in heart rate monitoring and fitness assessment technologies, Shannon participated in speaking sessions on this topic at this year's CES, Consumer Electronics Show, by the Consumer Electronics Association.
In addition to helping women make their health a priority, Shannon has a mission to help reduce childhood obesity through physical activity and education.  Through Polar technology, she has seen firsthand how heart rate training creates a whole new level of motivation for students and teachers.  As opposed to getting down if they aren't the strongest or picked first in a sport, students can focus on individual intensity levels during exercise, and work toward personalized targets.  They see how many calories they've burned and learn fitness skills that transcend any one sport.  Teachers are also better equipped to assess and coach students on a more customized level, based on individual effort – not just natural athletic ability.
Childhood obesity has more than quadrupled in the last 25 years.  With an estimated one third of all children in the United States being overweight, Shannon's efforts continue to bring awareness to the disease and help encourage children to be more physically active and gain greater nutritional knowledge.
During her keynote address at this year's FitnessTech Summit, Shannon shared how she utilizes wearable technology as a busy, working mom to help her stay fit and active and how this same technology is helping children across the nation find a love of physical activity. She also shared how her passion for health and wellness helped her to become an Olympic gold medalist, encouraged her through her battle with cancer and helps her every day as a mom.
For more information, visit www.polar.com.