Shannon Miller Lifestyle Radio Show
Author: Shannon Miller
PRESS RELEASE
For more information, contact:
Nick Furris (904) 296-3334
[email protected]


OLYMPIC GOLD MEDALIST SHANNON MILLER LAUNCHES RADIO SHOW SHANNON MILLER LIFESTYLE: HEALTH AND FITNESS FOR WOMEN
JACKSONVILLE, FL, July 1, 2010 – Olympic Gold Medalist, Shannon Miller, launches her radio show Shannon Miller Lifestyle: Health and Fitness for Women.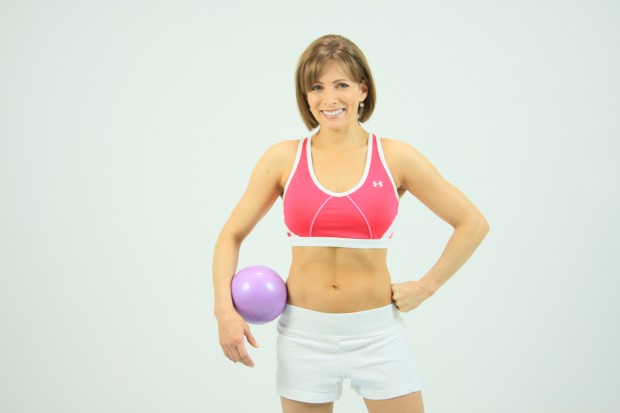 Shannon Miller Lifestyle presented by St. Vincent's HealthCare will be hosted by Shannon Miller. The show airs Sunday's 9am-10am EST on AM 690 and 106.5 FM Newstalk Radio WOKV. The first show will launch Sunday July 4th. Those not in the Jacksonville area can listen live online at ShannonMillerLifestyle.com.
Shannon states, "My goal is to empower women with the knowledge and education they need to make informed decisions on health and fitness for themselves and for their family. Gold medal or not, battling weight issues, becoming a mom, facing a difficult diagnosis….these are all things that level the playing field. As women, we need to open the lines of communication and know that it's okay to ask questions, demand answers, support each other and have a lot of fun along the way."
Shannon Miller is the only American to rank among the Top 10 All-time gymnasts and is the only female athlete to be inducted into the US Olympic Hall of Fame – twice (Individual 2006) and (Team 2008). Among her career highlights, she has won an astounding 59 International and 49 National competition medals, over half of which are gold.  She is the only US gymnast to win two World All-Around titles.  Her tally of five medals (two silver, three bronze) at the 1992 Olympics in Barcelona, Spain was the most medals won by a US athlete. At the '96 Games in Atlanta, GA, she led the "Magnificent Seven" to the US Women's first ever Team Gold and for the first time for any American gymnast, she captured gold on the balance beam.
"St. Vincent's HealthCare is excited to align itself with such a dynamic and accomplished young woman. Shannon is a true role model for people of all ages. We are proud to partner with her to bring expert health and wellness advice to women on the First Coast and the masses who can tune in via the internet," said David Meyer, Vice President of Strategic Planning and Marketing, St. Vincent's HealthCare.
She holds a BBA in marketing and entrepreneurship from the University of Houston and her law degree from Boston College.  Shannon remains a passionate advocate for health and wellness for all ages including taking proactive measures to ensure a healthy and balanced lifestyle.
Shannon is now an author, speaker and television personality. She holds her law degree from Boston College Law School, founded the Shannon Miller Foundation dedicated to fighting childhood obesity and is Co-Chair of the Governor's Council on Physical Fitness (Florida).
Shannon continues to travel the country as a highly sought after motivational speaker and advocate for the health and wellness of women and children. Shannon and her husband welcomed their first child, John "Rocco" on October 28th, 2009.
Shannon Miller Lifestyle
Shannon Miller Lifestyle: Health & Fitness for Women has developed products that will help keep women healthy and fit including Shannon Miller Lifestyle products include: Shannon's FitnessTo-Go books, Food Journal & Exercise Log and Runner's Journal, Healthy and Balanced Pregnancy Cookbook and her Fit Pregnancy and Body After Baby DVD's. For more information and expert articles please visit ShannonMillerLifestyle.com.
St. Vincent's HealthCare
St. Vincent's HealthCare is home to St. Vincent's Medical Center, St. Luke's Hospital and St. Catherine Laboure' Manor, a senior assisted living facility. The two hospitals have been serving the citizens of Northeast Florida and Southeast Georgia for a combined total of 232 years!  St. Vincent's HealthCare is a member of Ascension Health, America's largest Catholic and largest non-profit health system. Hospitals under the Ascension Health umbrella are health ministries committed to spiritually centered healthcare that works, is safe, and leaves no one behind.