Shannon Miller Partners with Polar to Advocate Benefits of Heart Rate Training
Author: Shannon Miller Lifestyle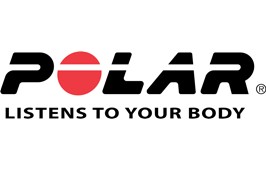 MEDIA Contacts
Maria Martinez
CooperKatz for Polar USA
917-595-3059
Polar Partners with America's Most-Decorated Gymnast
and U.S. Olympic Hall of Famer Shannon Miller
Shannon Miller Helps Educate and Inform Families about the
Importance of Physical Activity and the Benefits of Heart Rate Training
Lake Success, N.Y. (XXXX) – Today, Polar (www.polar.com), the leader in heart rate monitoring and fitness assessment technologies, and the developer of Polar Loop, the first activity tracker with heart rate monitoring capabilities, announced a partnership with 7-time Olympic Medalist and the most-decorated gymnast in U.S. history, Shannon Miller, to help raise awareness and educate families about the benefits of measuring physical activity to improve long-term health and fitness levels.
Through her partnership with Polar, Miller will also be giving the keynote address at the 2014 American Alliance for Health, Physical Education, Recreation & Dance (AAHPERD) National Convention. In her address, Miller will touch on how technology is being used in physical education programs to motivate students and help teachers objectively evaluate students based on their individual efforts.
"I'm excited to partner with Polar and continue advocating the importance of fitness through the use of heart rate training," said Miller. "Having visited schools to get a deeper understanding of today's physical education classes and participating in more conversations about the use of Polar products and technology, I've seen how Polar is transforming the learning experience by providing teachers with the tools they need to motivate and encourage children to take control of their own health and track their fitness goals."
Miller is the president of both Shannon Miller Lifestyle: Health and Fitness for Women, which supports her online fitness tracking Shannon Miller Walk-Fit program, and the Shannon Miller Foundation, her non-profit dedicated to fighting childhood obesity. She also serves as a TV personality appearing on MSNBC, NBC, Comcast and Yahoo! Sports, and has authored multiple books and videos on fitness and health.
"As an Olympic athlete, mother, cancer survivor and long-time fitness supporter, Shannon brings a unique understanding of the value that Polar can bring to athletes and families alike," said Herb Baer, president of Polar USA. "Together, we share a vision for bringing technology to the forefront of physical education programs to improve the way parents and their children think about exercise, and we couldn't be more excited about this partnership."
For more information on Polar products and technology, please visit the Polar website, watch videos on the Polar YouTube channel or follow Polar on Facebook and Twitter for the latest product updates and news.
About Polar
Headquartered in Lake Success, NY, Polar USA is a wholly-owned subsidiary of Finland-based Polar Electro OY, which invented the first wireless heart rate monitor (HRM) in 1977. Polar now operates internationally in more than 80 countries and its products are sold through 35,000 retailers globally. Polar heart rate and fitness assessment technology delivers unparalleled insight into the human body from valuable training guidance and feedback, to enabling individuals to improve their fitness level and sports performance. Polar technology is key to the success of leading fitness facilities, athletic teams, corporate wellness facilities, health insurance providers and thousands of physical education programs around the world. Today, Polar training computers are the number one choice among consumers worldwide. For more information, visit www.polar.com.
The names of actual companies and products mentioned herein may be the trademarks of their respective owners.
About Shannon Miller
Shannon Miller is the only American to rank among the Top 10 All-Time Gymnasts and is the only female athlete to be inducted into the US Olympic Hall of Fame twice (Individual 2006 and Team 2008). Among her career highlights, Miller has won an astounding 59 International and 49 National competition medals, over half of which are Gold. She is the only US gymnast to win two World All-Around Titles. Her tally of five medals (two Silver, three Bronze) at the 1992 Olympics in Barcelona, Spain was the most medals won by a US athlete. At the 1996 Games in Atlanta, GA, she led the "Magnificent Seven" to the US Women's first ever Team Gold and for the first time for any American gymnast, she captured Gold on the balance beam.
Miller is now President of Shannon Miller Lifestyle: Health and Fitness for Women, as well as an author, television personality, and host of Shannon Miller Lifestyle Radio presented by St. Vincent's HealthCare. She holds a BBA in marketing and entrepreneurship from the University of Houston and her law degree from Boston College. She founded the Shannon Miller Foundation dedicated to fighting childhood obesity.
Miller continues to travel the country as a highly sought after motivational speaker and advocate for the health and wellness of women and children. Shannon and her husband have two children.
About Shannon Miller Foundation
The Shannon Miller Foundation is dedicated to fighting childhood obesity. Today, an estimated one third of all children in the United States are overweight, while the occurrence of obesity has more than quadrupled in the last 25 years. This epidemic leads to life threatening issues such as heart disease, asthma, hypertension and type II diabetes. Through education and awareness of the health risks associated with this disease Shannon strives to make a positive impact on children's health. The Shannon Miller Foundation offers children the opportunity to be physically active, and gain greater nutritional knowledge.
###