Shannon Miller Partners with Shubeez for Cancer Awareness
Author: Shannon Miller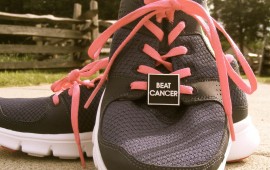 FOR IMMEDIATE RELEASE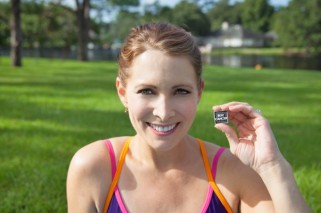 For more information contact:
Lauren Domené, Shannon Miller Lifestyle
877.344.8502
[email protected]
Todd Schultze, shubeez
614.562.7971
[email protected]
OLYMPIC GYMNAST LAUNCHES NEW SHOE TAG FOR CHARITY
JACKSONVILLE, Fla. — September 3, 2013- Olympian turned entrepreneur, Shannon Miller, has teamed up with shubeez to help raise money for nonprofits that raise cancer awareness. The campaign will be called "Lace Up to Beat Cancer" and features a universally colored black and white square tag that attaches to shoelaces. Its message is easy to read and very clear: "BEAT CANCER"
There's two ways to purchase them.
1)    Individual shubeez are sold at www.shubeez.com for $4.99 plus tax/shipping. One dollar from each shubeez sold the online way will go to the foundation chosen by the consumer at check out from the drop down menu. The charities benefiting in September are BASE Camp and the National Ovarian Cancer Coalition.
2)    Bulk packages will be also be available for purchase – $125 for 50 shubeez – $199 for 100 shubeez.  Ten dollars from each bulk purchase will be donated to one of the two foundations chosen by the consumer at check out from the drop down menu. Bulk purchases may be sold for the retail value to raise money for their own organization.
Miller says, "Shubeez is an easy and inspiring way to raise money for a variety of charities all with the same incredible goal…BEAT CANCER!"
Todd Schultze thought Shannon was the perfect fit to partner with in his dream campaign. "Shannon's message is one of hope. Her passion for reaching out and helping raise funds and awareness in the fight against cancer aligns perfectly with our goals. We are proud to partner with Shannon Miller Lifestyle in the fight to beat cancer!"
The BEAT CANCER shubeez can be found on the "shop" tab at shubeez.com.
ABOUT SHANNON MILLER LIFESTYLE
The mission of Shannon Miller Lifestyle is to inform, educate and inspire women to lead a healthy and balanced lifestyle. Through books, DVDs, motivational speaking, a weekly call-in radio show, website www.shannonmillerlifestyle.com and strategic partnerships, Shannon focuses on helping women make their health a priority.
ABOUT SHUBEEZ
Shubeez are unique collectable shoe tags that attach securely to the laces of any athletic footwear. Their goal is to create a buzz for organizations. Everything they do gives back, whether it's creating awareness for a cause or raising funds. Shubeez can be found in the online store but they can also create a custom shubeez for any brand including non-profits, sports teams, PTOs, and charity races.