Shannon Miller to Speak at Red White & Babies
Author: Shannon Miller Lifestyle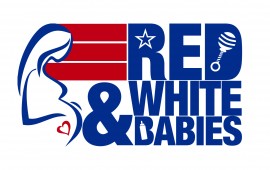 Shannon Miller will speak at Red, White & Babies, Baby Shower for Military Families.
The mission of  Red White & Babies is to reach out to fellow military families who are expecting a baby during time of deployment or financial hardships.  They work with both local, national, and international sponsors to help provide necessities for military families who are expecting or have recently added to their family.
Red White & Babies hosts baby showers on a quarterly basis. All gifts are donated, from the crib mattresses to the event venue down to the boxes that hold the gifts for the families. Gifts come from all over the world to include local companies and as far away as Australian businesses. Those who wish to attend are encouraged to visit the redwhiteandbabies.org website to sign up. They can find descriptions of past events as well as ways to donate or volunteer.
The next baby shower is scheduled for May 24, 2014 at 1700.
The venue will be the Sumter Opera House. Guests will be rewarded with inspirational words from prior Olympian Shannon Miller as well as maternity fashion guru and new honorary sponsor Rosie Pope. They will be discussing their challenges with motherhood among other motivational topics. Our military families will also enjoy classic baby shower games for all attendees (to include our dads). Finally, they will be showered with some great gifts from our sponsors. The guests will also get to mingle with other families in similar situations and hopefully create lasting connections with each other!
About the Founder:
Melissa Revel is a loving mother of 3 children, Skyler, Alyssa Mae, and Candice. She is married to Army Major Rich Revel, stationed at the Third Army Headquarters at Shaw Air Force Base, South Carolina. She is the founder of Red White & Babies. She originally created the program while her husband was deployed during her pregnancy. She needed an outlet and felt it was necessary to connect in some way with other military spouses in similar situations. She began contacting the newest and best baby product companies all over the world asking for donations. Within about two weeks, she had boxes of merchandise being delivered to her door. The rest is history! She continues to do what she can to give back to military families across all branches of service. Her operation continues to grow with each successful event.