WIN Jillian Michaels "Maximize Your Life" Tour Tix in Jax!
Author: Shannon Miller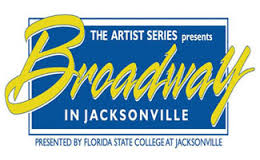 Scroll Below to #WIN Two Tickets to the Jillian Michaels' "Maximize Your Life" Tour, Wednesday, April 17, 7:30PM, Times-Union Center – Moran Theater.
Imagine. Believe. Achieve.
In this live, intimate and uniquely personal evening, America's health and wellness guru Jillian Michaels shows how to harness your potential, kick-start your goals and live an exceptional life – sharing her keys to health, success and happiness. No hype, no false promises: just results LIVE ON STAGE for the very first time!
Prepare to learn about these 7 aspects:
Lose weight and get in the best shape of your life: Learn what, when and how to eat so you maximize your metabolism and ignite your fat-burning potential. Comprehend the most cutting-edge fitness techniques to create dramatic transformation at an accelerated pace.
 Live in your truth: Cultivate your passions and embrace your uniqueness to create a purpose-filled life — on your own terms.
 Redefine your self-image and dramatically improve your confidence and self worth: Believe in the FACT that you are entitled to and deserving of happiness.  Eliminate negative self-talk, attack inhibitions, and unleash your potential
Create a winning attitude: Gain awareness, overcome fear, utilize failures, work through worry, and erase shame to blast through obstacles.
Establish Support: Channel your communication skills to get what you want by setting boundaries and articulating your needs in ways that work for you.
Build will power: Gear your environment for success and engage in behavioral exercises that manage impulsivity, gain emotional control, squash destructive actions and coping mechanisms.
Maximize Productivity: Create a roadmap for success that systematically and strategically facilitates the achievement of your goals.
VIP "Maximize Your Life" Package Includes:
Best Seats in House
30 Minute Q&A after the show. VIP Holders will submit questions in advance.
VIP Holders to receive a 4-Week FREE trial to Jillian Michael's Online training program and total weight-loss solution at http://www.jillianmichaels.com
Surprise Takeaway Item TBD
For more information on Jillian Michaels' "Maximize Your Life" Tour, contact the Artist Series, the official presenter of this show, at 904-442-BWAY (2929) or visit http://www.artistseriesjax.org.  Tickets start at $38.00.
WIN Two Tickets Courtesy of the Artist Series of Jacksonville! All entries will be verified.