How I Became a Mompreneur: Tortle Founder, Dr. Jane Scott
Author: Shannon Miller Lifestyle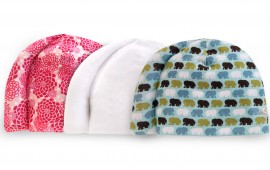 We briefly were connected with Dr. Jane Scott, the founder of Tortle to ask her a few quick questions.
We love the video on their home page, too, with real moms who have experienced "Flat Head" with their babies… very well done! We love how heart felt and REAL it truly is. What do you think of it?
Tortle vs. Flat Head Syndrome

SML: How and when did you form you company?
DJS: Tortle Products was formed in 2012 after many years of research and development.
SML: What makes your products or services different than anyone else's?
DJS: My product is really different in that it is the only infant beanie that is FDA cleared for the purpose of preventing flathead syndrome, including plagiocephaly and torticollis.  It is designed to be worn from birth and can be used wherever the child is positioned, i.e., the car seat, Pack N Play, bouncer, stroller, crib, etc.
SML: What was the biggest challenge or setback you had when forming it whether it be time-wise, financially, or emotionally?
DJS: The biggest challenge in developing Tortle relate to achieving the function required, while continuing to make the beanie attractive, user friendly, washable and affordable, so that everyone can have one for their baby.
SML: What's the one piece of advice you wished you had when you got the idea to start your own business?
DJS: Be aware of the velvet harpoons who will try to destroy you for your own gain.
SML: What has your best memory or happiest moment since you started your business venture?
DJS: Most definitely seeing happy parents embracing the beanie for their babies and helping them to prevent a completely avoidable problem.
SML: Fun Question- If you could go back in time to meet any other famous mom (Mompreneur or not!) in history who would it be and why? 
DJS: I would have liked to meet Mother Theresa to see her work firsthand with the infants and moms, she had so many odds present during her time.
SML: Is there anything else you'd like to share about your company or to mom's that have a great idea and don't know where to start?
DJS: If moms have a great idea, please call me, I want to help!
One lucky winner will win a Tortle! Contest is open to the US. Winner will be chosen at random. Good Luck!
 About Tortle 

Founded by Dr. Jane Scott in 2012, Tortle Products, LLC is located in Greenwood Village, CO.  Tortle Products is the maker of Tortle, a comfortable, lightweight baby beanie that helps prevent the problem of positional plagiocephaly, or flat head syndrome prevalent among infants. All babies are at risk for this condition. Tortle is available in three sizes and a variety of colors and designs. It sells at a recommended retail price of $19.99.
To see Tortle sizes and styles, and for more information about this helpful device for your baby, visit http://www.tortle.com.
Follow Tortle and Dr. Scott on Facebook: facebook.com/TortlebyDr.Jane
Twitter: @TortlebyDrJane
Pinterest: pinterest.com/tortlebydrjane