Memorable Pregnancy Photos
Author: Shannon Miller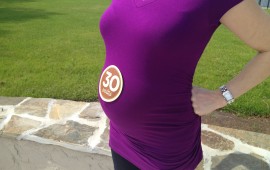 Want to capture that bump before baby arrives? 
We used Shannon to give you some suggestions to help you make memorable pregnancy photos!
More mothers-to-be are turning to professional photographers to capture the beauty of that bump than ever before. It's a time to be remembered and cherished forever, and it's a beautiful time for a family as they welcome a new little bundle of joy. Here are a few trends in maternity photography with some pregnancy photo ideas to help you capture that beautiful glow of pregnancy:
1. Show how far along you are.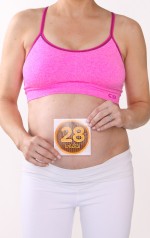 Sticky Bellies are great for this. They also make stickers for baby's milestones! Sticky Bellies are removable stickers invented by a new mom to make monthly photos both stylish and convenient. Simply peel, stick, and snap a pic!  From the very beginning of pregnancy to the crazy toddler years, Sticky Bellies allow new parents to document the amazing changes along the way with the look of a custom shirt and the ease of a removable sticker. Think how cute it would be to give your child a week by week recap of how they grew in the womb.