Pregnancy and Your Doctor: What to Expect
Author: Shannon Miller Lifestyle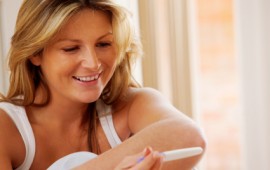 Congratulations on your new pregnancy!
Now what?
Like most women, you have probably already made the first call to your obstetrician, and she has put you on an initial check up schedule. If you have not gotten a good OB yet, especially if you are new to your neighborhood, you can find information on doctors in most areas at healthgrades.com.
This site will list such details as:
what her specialty is
what insurance she accepts
her phone numbers
her location
whether she is Board Certified
Surveys on the doctor will include bedside manner, timeliness, and scheduling ease. You can even search for a doctor based on your insurance provider.
What if I don't have insurance?
First, see if you qualify for Medicaid or WIC. Both of these are government funded, and are for people who otherwise cannot afford health insurance. Medicaid benefits and applications are at www.medicaid.gov, and WIC is at www.fns.usda.gov/wic
Another option would be to use a discount plan. Discount plans allow the patient to pay a monthly due, and then receive discounts on certain services. This is not the same thing as health insurance, so be sure to read the fine print!
Finally, if you are not finding a plan for which to apply, talk to your doctor about it. She may know of some other options. There are doctors who work on a sliding scale for their services, based on the patient's income. The other place to call immediately is the hospital at which you plan to give birth. They may help with payment plans or other special plans for uninsured or underinsured patients.
What do I expect at my prenatal doctor appointments?
Expect to get to know your doctor and his staff well, which makes the whole process much easier. The first trimester, most doctors see their patients every four weeks. Some doctors push that to six to eight weeks. The second trimester, expect to see her every four weeks. In the third trimester, and dependent upon the nature of the pregnancy, expect to see the doctor every week or more.
Keep a pregnancy journal. Note feelings, and little "hmmm…" moments. Such as "I'm feeling dizzy when I get hungry" or "I seem to lose my balance when I stand up." Take the notebook to the doctor with you, and make sure to ask about those little moments, and those little questions that come up. This could be fun to read to your child when they are old enough!
Do not take any supplements without a doctor's permission. If you have a question about one in particular, bring the box or bottle with you and ask about it. Most doctors will prescribe or recommend a prenatal vitamin, and some will prescribe extra iron.
Most appointments will consist of regular check-up points, such as your weight, blood pressure, and urine count. Depending on the stage of pregnancy, doctors will check the baby's heartbeat, and sometimes perform an abdominal or pelvic exam. Depending on the nature of the pregnancy, further tests may be recommended to you.
SML TIP:  It is important to continue to go to prenatal appointments as scheduled with your doctor.
Things can change; some of which you can see, and some of which you would never know without a doctor's help.
When in doubt, see your doctor.
When in doubt, ask questions.
And read!
(Source:  Baby Center Medical Advisory Board www.babycenter.com) .