Ten Products for More Comfortable Travel During Pregnancy
Author: Shannon Miller Lifestyle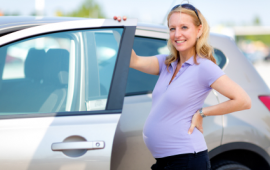 Pregnancy is a joyous and beautiful time!
However, pregnancy can also be a very stress inducing and uncomfortable time as well. With the holiday season upon us, many Americans are planning on traveling to see family or friends or just go on vacation. Yet, pregnant travel can be taxing on mom to be. The usual side effects of pregnancy are unpleasant in themselves, but add the stress of traveling to that and it can make you feel miserable!
Luckily, we have found some products that can help make traveling during your pregnancy more comfortable.
From comfortable and supportive undergarments, to products that help make sleep come more easily and products that relieve some of those other annoying side effects of pregnancy, we have compiled a few that are definitely noteworthy.
We will also be giving away a few of these great products, so be sure to visit Shannon Miller Lifestyle on Facebook and click on the WIN FREE STUFF Tab to learn more.