Shannon Miller to appear at Lady Luck Gymnastics Tournament
Author: Shannon Miller Lifestyle
For Immediate Release
For More Information, Please Contact
Lance Bauerlein
Investor Relations
(904) 651-9842
investor@anthuslife.com
Stakool/Anthus Life Corp. to Participate as a Sponsor in a Gymnastics Tournament
JACKSONVILLE, Fla. – January 15, 2012– Stakool Inc. (OTCBB: STKO) (PINKSHEETS: STKO), a Florida-based corporation, is pleased to announce that its wholly-owned subsidiary, Anthus Life Corp. is sponsoring and participating as a vendor in the Lady Luck Invitational Gymnastics Tournament in January, 2012 with a guest appearance by America's Most Decorated Gymnast, Shannon Miller.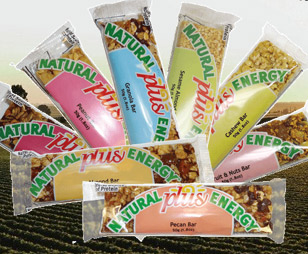 The Lady Luck Invitational has been designated as part of the coveted 2012 Nastia Liukin Cup Series.  The top two competitors of this tournament will qualify to compete in the Liukin Cup taking place March 2012, in New York City.  Anthus Life will be at the January event accompanied by Shannon Miller, seven-time Olympic medalist in gymnastics and the official spokesperson for the company's Natural plus Energy product line.  This event will host over 1,800 athletes, representing gymnastic clubs from all around the United States.  Anthus Life will be promoting the Natural plus Energy bars and offering pre- and post-event specials.
"It is a great honor to be a part of such an event.  It allows us to showcase our product in a non-traditional arena and continue to garner market awareness within a defined audience.  The presence of Shannon Miller at an event, where she is most recognized and carries a significant degree of notoriety and respect, will magnify her endorsement of Natural plus Energy bars in the gymnastics community throughout the US," states Peter Hellwig, President and CEO of Stakool, Inc.
About Stakool Inc.:
Jacksonville, Florida-based Stakool Inc., through its wholly-owned subsidiary, Anthus Life Corp., is committed to being a leading North American supplier of natural and organic and health and wellness products. By fulfilling the highest standards for quality, consistency, sustainability, product assortments, value-added support services and integrity in business and personal relationships, Anthus Life brings to market complimentary products that are most suited to the consumer. Additionally, the Company's expanding product lines are complimented by an endorsement agreement with seven-time Olympic medalist Shannon Miller.
For more information, please visit anthuslife.com.
---
Safe Harbor Statement:
Statements about the Company's future expectations and all other statements in this press release other than historical facts, are "forward-looking statements" within the meaning of Section 27A of the Securities Act of 1933, Section 21E of the Securities Exchange Act of 1934, and as that term is defined in the Private Securities Litigation Reform Act of 1995. The Company intends that such forward-looking statements be subject to the safe harbors created thereby.
The above information contains information relating to the Company that is based on the beliefs of the Company and/or its management, as well as assumptions made by any information currently available to the Company or its management. When used in this document, the words "anticipate," "estimate," "expect," "intend," "plans," "projects," and similar expressions, as they relate to the Company or its management, are intended to identify forward-looking statements. Such statements reflect the current view of the Company regarding future events and are subject to certain risks, uncertainties and assumptions, including the risks and uncertainties noted. Should one or more of these risks or uncertainties materialize, or should underlying assumptions prove to be incorrect, actual results may vary materially from those described herein as anticipated, believed, estimated, expected, intended or projected. In each instance, forward-looking information should be considered in light of the accompanying meaningful cautionary statements herein. Factors that could cause results to differ include, but are not limited to, successful performance of internal plans, the impact of competitive services and pricing and general economic risks and uncertainties.
---