Shannon Miller featured at 2011 National Business Conference
Author: Shannon Miller

Olympic Gold Medal Winner, Shannon Miller, will be a featured speaker at USA Gymnastics' 2011 National Business Conference, August 17th, at the River Centre in St. Paul, Minnesota.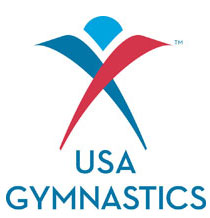 Shannon will be part of a panel of industry leaders and Olympians, delivering a comprehensive day of expert-led discussion and insight driven roundtables, offering participants key information needed to effectively prepare for the journey to the 2012 Olympic Games.
From identifying and securing grant funding to improving club programming, this Conference is designed to fully equip participants with industry leading tools, techniques, and proven practices.
Other featured speakers at the National Business Conference will include Jay Ebben, Associate Professor, Schulze School of Enterpreneurship, University of St. Thomas, and Peter Vidmar, Chairman, USA Gymnastics, Board of Directors.
Panel discussions will include men and women who are leaders in the gymnastics industry.
For more about the Conference, please see the 2011 National Business Conference flyer.