Shannon Miller Named to Northeast Florida List of Most Influential Women
Author: Shannon Miller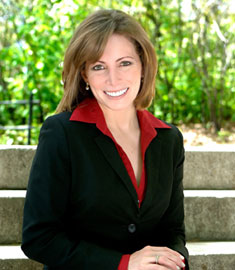 Shannon Miller and the Shannon Miller Lifestyle Team have been working to bring helpful, healthy and fit lifestyle information and ideas to the ladies in Jacksonville, and throughout the world via television programs, radio, public speaking events, ShannonMillerLifestyle.com, and Shannon Miller's Walk-Fit Program.
Shannon's work has been recognized by the Jacksonville Business Journal!
Shannon Miller has been named to their 2011 List of Women of Influence in Northeast Florida!
We're excited, and we will keep working to share more healthy and fit lifestyle ideas.
Thank you, our readers, event participants, and many supporters, for helping our efforts to be successful.