Family Bonding Activities to Bring Everyone Together this Halloween
Author: Annie Burke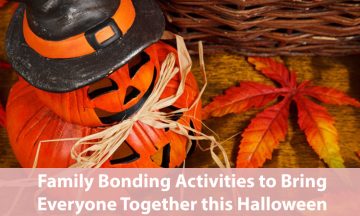 It's easy to forget how magical holidays can be when you put things to the last minute. Lifestyle blogger Annie Burke is here to remind you that while, yes, Halloween is coming, you don't have to worry! It's more about the family memories than whether the decorations and costumes look perfect. (Featured image source: Publicdomainpictures)
___________________________________
The time around Halloween is the perfect opportunity to gather the entire family for one purpose: having fun. There is so much more to this holiday than eating candy and spooking everyone while wearing crazy costumes. Halloween is truly a special time of the year, one that goes back two thousand years ago and is still celebrated on October 31st. So, ignore the chillier weather outside, and bring everyone together!
The following fun activities are perfect for family bonding time surrounded by ghosts, werewolves, vampires, and monsters…
1.      Carve "scary" pumpkins together!
Carving pumpkins and comparing everyone's creation can be one of the most entertaining activities before Halloween. You don't have to create masterpieces, but try to turn the time spent together cutting out pieces and creating scary or even silly faces into a true bonding experience for your family. Carving pumpkins, especially big ones, is no easy task, which is why you might need a simple guide on how to do it the right way.
But if you don't feel like putting so much effort into creating crazy shapes, you can always leave the pumpkins as they are and paint them instead. Goodbye carving kit and sweat! Hello funky October 31st!
2.      Make Halloween decorations!
Why spend lots of money on Halloween decorations (that might even be similar to those of your neighbors) when you can make them yourself with the help of your entire family? Gather everyone in the living room along with some paper, glue, scissors, and colors, and begin your DIY projects. You can make things like paper pumpkins that you can turn into lanterns later, pretty garlands to hang around or outside the house, or spooky door banners to scare off any monsters that might come trick or treating.
Moreover, if you do them right, you can use those DIY decorations again next year. This will certainly make the members of your family proud of their handy work. If you run out of nice Halloween decorations ideas, you can always check out all the inspiration on Pinterest out there.
3.      Cook Halloween finger foods together!
Another fun and useful family bonding activity for this Halloween is to gather everyone in the kitchen and cook simple finger foods together. Everybody will want to eat those scary appetizers as soon as they see them on the plate. You can go overboard with pies that look like severed hands, ghost mini pizzas, pumpkin quesadillas, or vampire teeth candy.
With a little bit of imagination, you can turn almost any finger food into a weird and spooky one. For example, you can make otherwise basic pies or a baked brie look like guts or brains. It's all about having fun together and coming up with interesting ideas that will certainly blow every guest's mind. There are countless easy recipes that you can draw inspiration from or even copy step by step. Those bonding moments matter, and if the food's tasty, too, hey even better.
4.      Make DIY Halloween costumes together!
Let's face it, costumes are, for many people, the best part of Halloween, so why not make it a family business? The problem that many people have with detailed Halloween costumes is that they cost quite a bit of cash in stores. So, to steer clear of that and have fun with the entire family, draw some inspiration from popular DIY costume ideas and your favorite characters!
It's even more fun to dress up as a family because you can create an entire atmosphere and it would never look out of place. You can be the Addams Family, the Avengers, a cute family of gnomes, Minions, or maybe a gang of monsters. The possibilities are endless when you are having so much fun creating those costumes using things that you have lying around the house. Family bonding time at its best!
5.      Watch Halloween movies together!
Halloween preparations should begin a few weeks before the actual celebration. So, make sure that you pick at least ONE weekend to binge watch creepy and funny Halloween movies together. Getting in that spooky mood is crucial for an authentic experience, which is why these movies, regardless if they're classics or new ones, are very important.
Flicks like "Hocus Pocus", "The Nightmare Before Christmas" or new hits like "IT" or "Get Out" will certainly make you want to spend Halloween together under blankets, sipping hot chocolate, and eating candy. After all, being together is what matters most, and those family bonding activities will certainly be very treasured by all of its members.
Family bonding moments are very precious at any time of year, but on Halloween, they can get even more interesting and fun. Use this holiday as an opportunity to bring your tribe together and find ways to entertain everyone. It doesn't matter if you're cooking finger treats, watching scary movies, crafting decorations, or choosing costumes. It's the time you spend together that matters the most! Kids, parents, grandparents, uncles, or any other relatives… invite them all to join in the special Halloween fun together this year.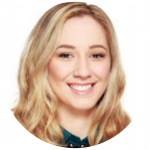 ABOUT THE AUTHOR
Annie Burke is a lifestyle blogger and founder of BestReviewsInfo.com. She loves to write about what brings families together. Her contributions have been featured on numerous online publications. To get more of her work visit www.bestreviewsinfo.com.